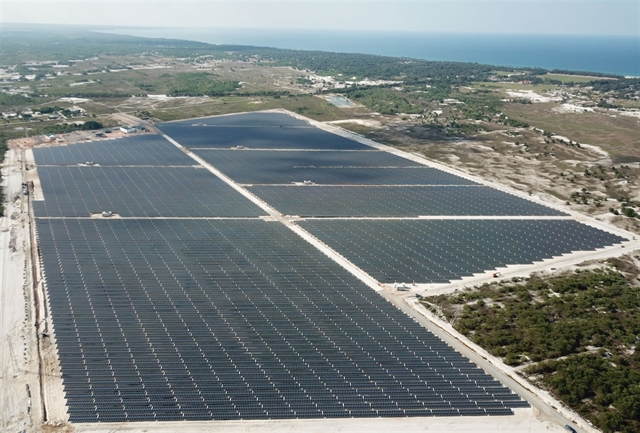 QUẢNG TRỊ — The central province of Quảng Trị is making greater efforts to lure investment in the energy sector in order to become a centre of energy in the region by 2020, according to the provincial People's Committee.
Top priority for investment attraction is given to wind, gas and thermal power, said the committee's vice chairman Nguyễn Quân Chính. 
The province is looking to raise the total electricity generation capacity of local power plants of all kinds to 5,000MW in 2025, including 3,200MW of wind power, and around 1,500MW of solar power.
As of February this year, Quảng Trị is home to seven wind power plants already operational or going to be put into use, with total capacity of 218MW. The province has given approval of investment for 28 other such plants with combined capacity of 1,441MW.
Six solar power projects capable of generating 354 MWin total have been commissioned or are under construction.
Meanwhile, some large-scale thermal power projects have landed in the province. Notably, a 1,320MW thermal power plant is being developed by Thailand's EGAT International Company Limited in the East -South Quảng Trị Economic Zone. The project, expected to cost more than VNĐ55 trillion (US$2.36 billion),  is the biggest investment project in Quảng Trị to date. 
Russia's Gazprom is proceeding with a gas-fuelled power plant with a capacity of 340MW, while T&T group is considering a power plant fuelled by liquefied natural gas (LNG) with a capacity of 1,200-1,500 MW in the first phase, and 2,400-3,000 MW in the second phase.
Local leaders said they had seen breakthroughs in attracting investment in its energy sector in the past few years. They have also taken drastic measures to support businesses such as enhancing administrative reforms, improving the investment environment and providing tax and land lease breaks.
Information supply, e-government and official data system building, and consulting services have been also included.  VNS