Vietnam's second largest electricity producer, PetroVietnam Power Corporation (PV Power) has submitted to PetroVietnam, which holds a majority stake in PV Power, the starting price of VND14,900 ($0.65) for its auction of 676 million shares to strategic investors.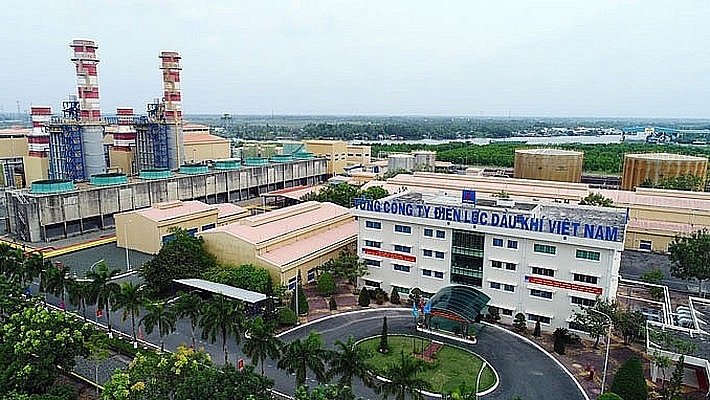 The above starting price is equal to the average selling price at the initial public offering (IPO) of PV Power. Thereby, interested investors will have to pay at least VND10.072 trillion ($442.2 million) to acquire the entire share volume.
PV Power has organised roadshows to introduce investment opportunities in the firm and gather potential strategic investors.
Most recently, Taekwang Power Holdings, a unit of South Korean textile and shoemaker Taekwang Co., expressed ambitions to become the strategic investor of PV Power.
Accordingly, representatives of Taekwang Power joined a working session with the leaders of PV Power to discuss options of buying nearly 29 per cent stake to become the strategic investor of PV Power.
In addition, four other firms submitted applications. Two of these come from South Korea, one from Thailand, and one from Germany. The German firm registered to buy shares for a maximum of $100 million, while the three remaining investors registered to buy the entire 28.88 per cent stake offered to the strategic investor. However, the names of these firms have yet to be disclosed.
Previously, the firm acquired VND6.99 trillion ($307.8 million) from selling 468.37 million shares, equalling 20 per cent of its charter capital, via its IPO organised on January 31.
Notably, 1,928 investors won at the auction, including 94 organisations and 1,834 individuals. All the 468.37 million shares on offer were sold at the average selling price of VND14,938 ($0.66) per share, with the highest and lowest selling prices being VND28,000 ($1.23) and VND14,500 ($0.64). After the sale, PV Power's total capitalisation reached $1.48 billion.
PV Power was established in 2007 and is a subsidiary of PetroVietnam. As the second-largest electricity producer in Vietnam, the company operates one coal-fired thermal power plant, three gas-fired power plants, and three hydropower plants.
In first four months of this year, the firm reached VND11.189 trillion ($491.3 million) in accumulated revenue, VND1.1 trillion ($48.3 million) in pre-tax profit, and VND1 trillion ($43.9 million) in net profit.
VIR