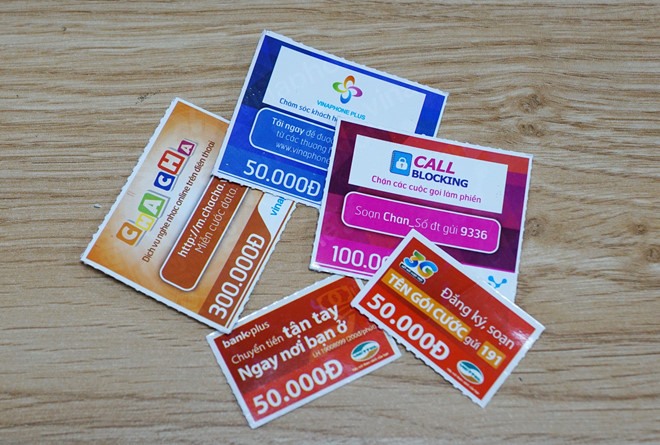 The Ministry of Information and Communications regulates that telecommunication enterprises can only give a maximum promotion of 20 per cent for prepaid subscribers as of March 1 this year. — Photo congnghe.vn
Viet Nam News
HÀ NỘI — A new regulation that stipulates telecommunication firms may only provide discounts for prepaid subscribers of up to 20 per cent has major problems and fails to uphold market economic principles, said Trần Mạnh Hùng, chairman of VNPT's director board.
The circular, released by the Ministry of Information and Communications, stipulates that telecommunication enterprises can only offer a maximum promotion of 20 per cent for prepaid subscribers starting from March 1 this year.
"I am afraid that the legal foundation of this regulation is not appropriate. There are promotions of up to 70 to 80 per cent in other countries, depending on the inventories of enterprises," said Hùng.
Nguyễn Đức Trung, director of the Việt Nam Telecommunications Authority (VNTA) under the Ministry of Information and Communications, explained that the legal basis for the regulation for prepaid subscribers is completely reasonable under existing decrees regulating the Law on Telecommunications.
The purpose of this regulation is to increase postpaid subscribers because prepaid subscribers receive more spam messages.
Under this regulation, customers will switch from prepaid subscribers to postpaid subscribers and the interests of customers remain unchanged.
The VNTA leader also asked businesses to report the number of subscribers switching from prepaid to postpaid so that the ministry may propose to cancel the promotion regulation for prepaid subscribers. — VNS