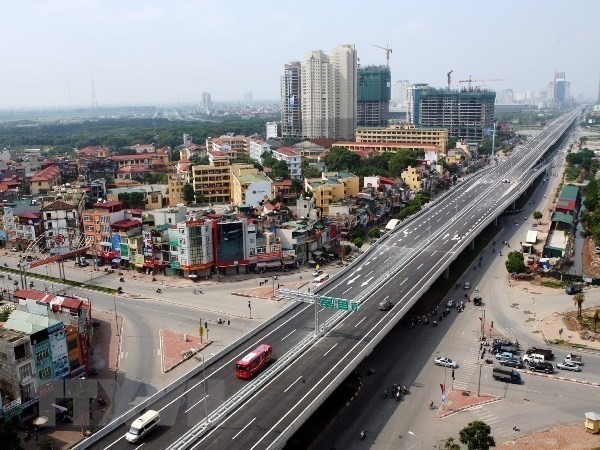 The central province of Hà Tĩnh topped the list of growth in gross regional domestic product (GRDP) in the first sixth months of this year. — Photo hatinh.gov.vn
Viet Nam News
HÀ NỘI — Nine localities recorded over 10 per cent growth in gross regional domestic product (GRDP) in the first sixth months of this year, reported the General Statistics Office (GSO).
The central province of Hà Tĩnh topped the list. It was followed by the northern provinces of Bắc Ninh, Hải Phòng, Thái Bình, Bắc Giang, Quảng Ninh and Lào Cai, and southern provinces of Ninh Thuận and Long An.
According to the GSO, many other localities achieved high GRDP growth of between 8-10 per cent, including Thái Nguyên, Hà Nam, Ninh Bình, Đắk Nông, Quảng Ngãi, Kiên Giang, Hải Dương, Lâm Đồng, Bình Thuận, Đồng Tháp and Hậu Giang.
However, Bà Rịa-Vũng Tàu, Hòa Bình, Lai Châu and Cao Bằng were among localities with low growth in the reviewed period.
Although in the leading group, Hà Nội and HCM City saw a GRDP expansion of more than 7 per cent.
In terms of economic regions, the Red River Delta Region took top position with 12.02 per cent, followed by the Northern Central and Central Coastal Region with 8.61 per cent.
Major reasons behind the large gap in GRDP growth between the two regions were the stronger development of industry and construction in some northern and central localities such as Vĩnh Phúc, Bắc Ninh, Hải Phòng, Quảng Ninh, Thái Bình, Hà Tĩnh and Quảng Ngãi.
Lowest growth was recorded in the southeast region at only 4.17 per cent.
The northern midland and mountainous region recorded growth of 8.43 per cent, followed by the Mekong Delta region (7.61 per cent) and the Central Highlands region (7.28 per cent). — VNS