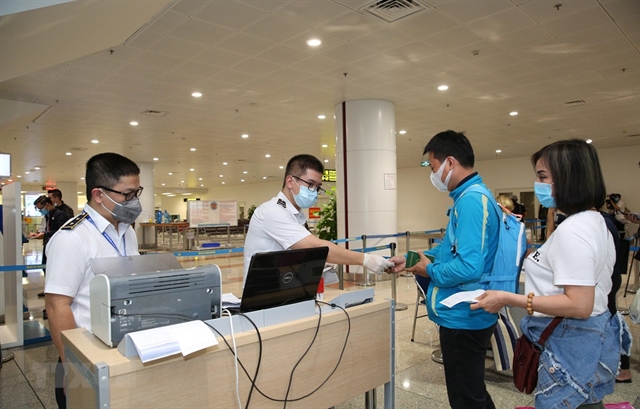 HÀ NỘI — The Ministry of Transport has just assigned the Civil Aviation Authority of Việt Nam (CAAV) to study and propose measures to gradually loosen immigration and reconnect a number of international routes for trade, visiting relatives and tourism.
Accordingly, the Ministry of Transport requested the authority to study and report to the ministry on the resumption of some international routes on a bilateral basis before June 10 to submit to the Prime Minister for consideration and decision.
Domestic routes have been reopened, but international routes are still closed due to developments of the COVID-19 pandemic in other countries.
Domestic airlines only carried out some international flights to bring back Vietnamese citizens abroad.
The Airport Corporation of Việt Nam (ACV) reported that the aviation market had gradually recovered from the beginning of this month.
The number of flights began to increase, to about 644 take-offs per day so far.
The ACV said that the pandemic had been controlled in Việt Nam and socio-economic activities had gradually returned to normal. The frequency of domestic routes has recovered and gradually increased.
The CAAV reported that the number of passengers through airports nationwide reached 2.88 million passengers this month, down 70 per cent compared to the same period last year.
Although passenger transport this month decreased sharply compared to the same period last year, it has significantly increased compared to last month due to the positive results from COVID-19 pandemic control of the country. — VNS