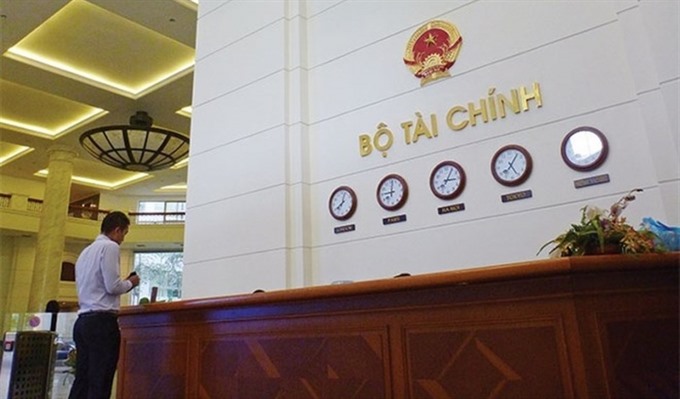 The Ministry of Finance has topped 19 governmental agencies providing public services in the Việt Nam ICT Index. — Photo antt.vn
Viet Nam News
HÀ NỘI — The Ministry of Finance has topped 19 governmental agencies providing public services in the Việt Nam ICT Index for the 6th year in a row after earning 0.926 points this year. 
The ministry ranks first in ICT human infrastructure (1.000 points), ICT applications (0.900), and internal ICT applications (1.000 points). It is followed by the Việt Nam Social Security, the State Bank of Việt Nam and the Ministry of Information and Communications. 
The last three positions are taken by the Ministry of Transport, the Ministry of Environment and Natural Resources, and the Government Inspectorate. Over recent years, the Ministry of Finance has taken many steps in applying information technology across its divisions in an effort to catch up with the Fourth Industrial Revolution.
It has deployed Big Data Analytics and started to use social media and mobile technology to deliver public services online, such as e-Tax, e-Customs, automated customs control and ASEAN one-stop-shop customs. 
The ministry has also engaged in the first stage of establishing digital government by developing e-Government and e-Finance. In addition, it has built a smart management system and provided smart financial services. 
Meanwhile, the central city of Đà Nẵng ranked first in the category of centrally-run provinces and cities, following by HCM City and Hà Nội.
According to the Ministry of Information and Communications, Đà Nẵng has made strong investment in building e-Government; strategies to develop a smart city, focusing on digital technology solutions, artificial intelligence and information security.
The Báo Đà Nẵng quoted Nguyễn Quang Thanh, director of the city's information and communications department, as saying that improved human resources played an important role in the application of information technology in State management.
It was information technology staff who directly operated and developed e-Government systems as well as advising and guiding Đà Nẵng on building a smart city, he said.
In order to maintain and improve the quality of human resources, the city needed more incentives to support these forces, he emphasised.
The Việt Nam ICT Index 2018 was compiled by the Ministry of Information and Communications based on the United Nations' criteria. It includes three main components of technical infrastructure, manpower infrastructure, and IT application. The survey gathered data from 63 provinces and cities; 19 governmental agencies providing public services and five without public services. 
The 2018 rating is the 13th of its kind issued so far in the country. — VNS