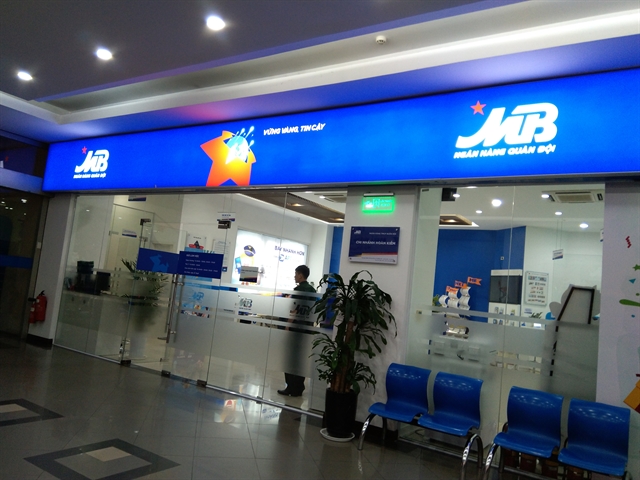 HÀ NỘI – Military Bank (MBB) is planning to issue more than 43.2 million shares to its employees under the employee stock ownership plan (ESOP).
This number is equal to 2 per cent of the bank's charter capital.
The issue is expected in September or October, based on the list of employees on June 30.
The ESOP shares will be restricted to transfer for five years from the time the authority recognises the changes in the bank's charter capital and its business registration certificate.  
This move is part of the bank's plan of hiking its charter capital. Last month, Military Bank decided to issue more than 169 million shares to pay shareholders dividends at the rate of 8 per cent.
MBB is expected to increase its charter capital by 20 per cent to VNĐ25.84 trillion (US$1.1 billion) from current VNĐ21.6 trillion this year.
After the dividend and ESOP shares issues, the bank will offer 258.4 million shares, equivalent to 10 per cent of the new charter capital, in a private placement. This issue is planned at the third or last quarter of this year.
In a related development, MBB announced it would buy back its bonds worth VNĐ524 billion ($22.5 million) out of nearly VNĐ3 trillion bonds issued last year. – VNS