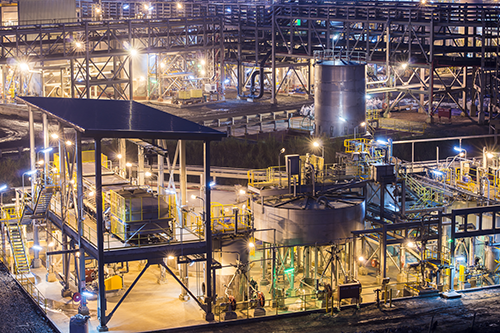 HCM CITY — Masan High-Tech Materials Corporation (MHT) has signed definitive agreements to establish a strategic alliance in the tungsten industry with Mitsubishi Materials Corporation (MMC) with the objective of developing a leading high-tech tungsten materials platform.
As part of the strategic alliance, MMC will buy more than 109.9 million newly issued shares through a private placement for an estimated value of US$90 million.
Once completed, Mitsubishi Materials will become the second largest shareholder of Masan High-Tech Materials with an ownership of 10 per cent.
The two parties will discuss developing a separate business unit to strengthen and unlock the synergies between their respective mid-stream tungsten platforms.
The ability to offer cutting edge solutions to customers and the strategic flexibility of being integrated across the value chain is a critical factor in delivering sustainable growth, and will continue to be a critical factor in the tungsten space.
Masan High-Tech Materials prides itself on delivering constantly improving and innovative product offerings. The company is one of the only tungsten platforms that benefits from consistent supply of primary (concentrates) and secondary raw (recycled) materials that are then further processed into the finest quality oxides, powders, carbides, and chemicals.
After the H.C Starck (HCS) acquisition, a leading global mid-stream tungsten business, in June this year, Mitsubishi Materials' participation as a strategic partner is validation of the company's transformation into a vertically integrated high-tech tungsten platform.
Masan High-Tech Materials's Chief Executive Officer Craig Bradshaw said: "I am extremely proud that we are starting to realise our strategic vision. Forging a strategic alliance with Mitsubishi Materials will certainly accelerate our vision to become an end-to-end global high-tech industrial materials platform. Our customers will benefit the most as this partnership will strengthen our capabilities to supply quality and innovative products and solutions.
"The alliance also positions MHT and HCS to build a mid-stream tungsten Asian franchise, which is the missing piece of our strategic puzzle. I am extremely excited and looking forward to developing a long-term, win-win partnership with MMC."
Makoto Shibata, Director and Chief Financial Officer of Mitsubishi Materials, said: "We have set the tungsten business including the cemented carbide tool business as one of the major pillars of our growth strategy. I am excited about the new collaboration, which our investment in MHT will create and will have a significant impact on our future."
The closing of the strategic investment is subject to certain regulatory approvals (including governmental approval in Việt Nam) and Masan High-Tech Materials' shareholders' approval. — VNS