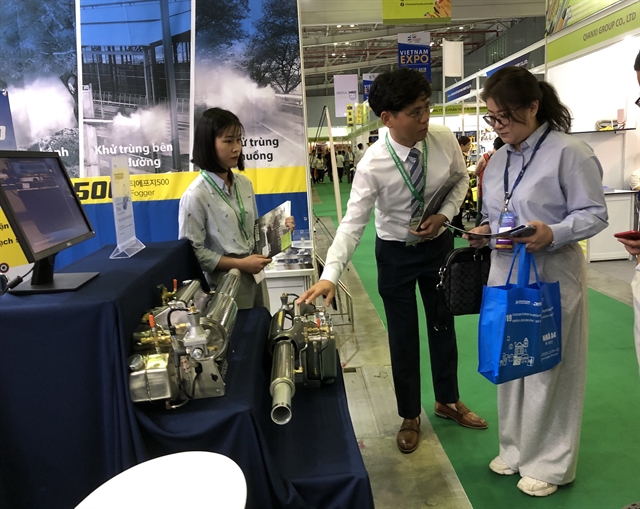 HCM CITY — The 17th Vietnam International Trade Fair, one of the largest trade promotion events in the country, opened yesterday in HCM City.
The four-day fair has attracted 850 businesses from 20 countries and territories making electronic devices and products, hardware products and hand tools, construction materials, household products, and consumer goods.
It features three specialised events – Hardware and Hand Tools Expo, Garden and Landscape Expo and Vietnam Electrical Appliance Expo.
The South Korea pavilion has more than 120 enterprises from industrial and technological centres such as Seoul, Suwon (Gyeonggido), Incheon, and Daejeon.
They businesses are expected to ink new deals with Vietnamese partners at the fair. Last year some 850 were signed at the expo.
The Indonesian pavilion showcases high-quality products such as pre-packaged foods, over-the-counter pharmaceuticals and cosmetics, and seeks to provide links with Indonesia's fast-growing industries and promote bilateral trade to achieve the target of US$10 billion set for 2020.
The fair is being organised by the Việt Nam National Trade Fair and Advertising Company (Vinexad) at the Saigon Exhibition and Convention Centre. —VNS