VietNamNet Bridge – Dr. Nguyen Duc Thanh, director general of the Viet Nam Institute for Economic and Policy Research, speaks to the Kinh te Do thi (Urban Economy) about why the State should help develop the private sector.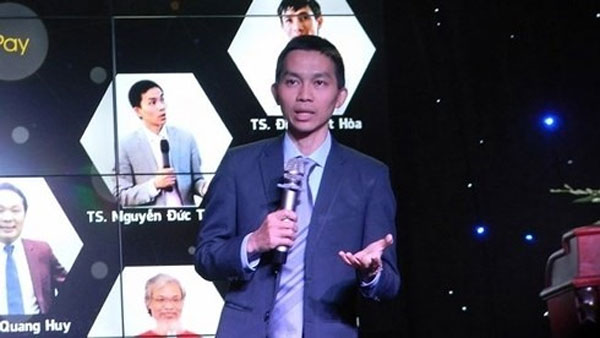 Nguyen Duc Thanh. — Photo kinhtedothi.vn
What should Vietnam do to achieve a high and sustainable growth rate?
I should say our economy is now facing quite a lot of constraints, including the imbalance in the State budget, difficulty in budget collection and the burden of the public debt.
Besides, our economic environment and society have not seen many positive changes, particularly in our vocational and skills training or in the local administration system.
However, in my opinion, the biggest hurdle that prevents us from achieving a high and sustainable growth rate is the large role played by the State in all economic fields, ranging from the central to local Governments. So in my opinion, the best thing that the Government can do is to renew itself and then to come up with specific solutions to help both State and private enterprises develop.
Do you think it is a good idea to call on foreign direct investment enterprises to share their technology with domestic enterprises to help them increase their productivity?
Theoretically speaking, FDI enterprises should go hand in hand with Vietnamese enterprises on the path of development. But in reality, FDI enterprises don't pay much attention to Vietnamese enterprises as their capacity is weak. Further more, the FDI enterprises already have their own suppliers. This is a key hurdle for Vietnamese enterprises to grow up. In my opinion, big Vietnamese enterprises, like Vingroup, Sungroup and Thaco Truong Hai and the Government should have responsibility in helping them to grow. I'm confident that with help from Vingroup, Sungroup or Thaco Truong Hai, small enterprises will have the chance to develop. In short, at a macro level, if we want to achieve sustainable economic development, then Vietnamese enterprises big and small should rally together and support each others. For example, the State could place big orders with major enterprises on the condition that they work together with small enterprises. This is also a model that has been applied by many developed nations.
In your opinion what support will the Government give to private enterprises in capacity building in 2018?
I should say that in 2017, the Government did quite a lot of work to support private enterprises in capacity building. At the onset, things might be easy. But as time goes by, things will become more difficult, particularly in areas related to our legal system.
It is common knowledge that to achieve the goal of strong development of the private economy, first of all we need a transparent and fair legal system in order to protect the property rights and achievements of entrepreneurs and enterprises in cases of disputes.
The other point I want to mention is that contributions to our GDP by private enterprises in the last decade was just about 10 percent. In developed nations, private firms make up at least 80 percent of the country's GDP. These two numbers from Vietnam and the world should give food for thought.
In my opinion, in Vietnam, private enterprises are now under the shade of SOEs. They should grow up quickly and stand on their "own feet"! It is projected that in 2018 there will be no major change to the Vietnamese private enterprises.
What should Vietnam do to achieve its GDP growth rate target of 6.7 percent in 2018?
In my opinion, the goal of 6.7 percent for our GDP is likely to be achieved. Why do I say so? My prediction is based on the following three factors.
First, for the last several years before 2017 we gained a big success in our trade surplus. If we're able to maintain this trend in 2018, our exports will again become a driving force for national development.
Second, thanks to our efforts in economic reform and deeper international integration, FDI investment has increased considerably with the staggering figures of almost $36 billion in capital registration and more than $17 billion in disbursement.
And finally, in 2017 Vietnamese consumers' confidence in the national economy was further consolidated. And if in 2018 this tendency is maintained, I'm confident that a bright future is in the horizon.
It is encouraging news that the Government's current administrative reform has become a catalyst for enterprises to develop. This is a solid foundation for our future economic development. It is my projection that our GDP growth rate for 2018 will not be lower than that of 2017.
Source: VNS