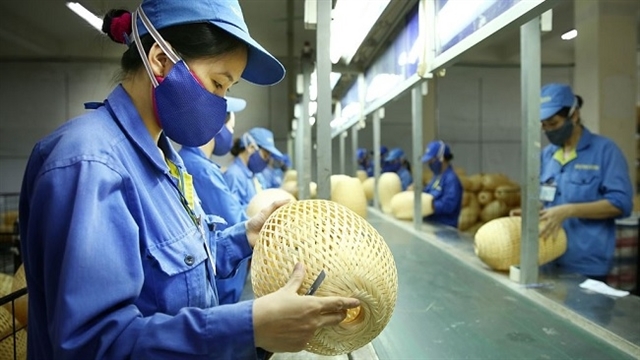 HÀ NỘI — The Fund for Development of Small and Medium-sized Enterprises (SMEs) will be established and start operation in July, according to a recently-issued decree.
The fund has minimum charter capital of VNĐ2 trillion from the State budget set aside for development investment.
Tasks of the fund include lending and funding for SMEs as well as support for promotion of ability in SMEs.
Interest rate of the fund's loan is equal to 80 per cent of the lowest rate of commercial loans.
Each project or plan of production and business can borrow up to 80 per cent of the total investment. The total amount of loan one SME will be able to acquire must not exceed 15 per cent of the fund's actual charter capital.
The loan terms have a maximum length of seven years.
The fund's operating capital is also mobilised from other sources.
The fund will operate as a one-member limited liability company with 100 per cent of charter capital owned by the State, with the Ministry of Planning and Investment as the representative of State capital at the fund. — VNS