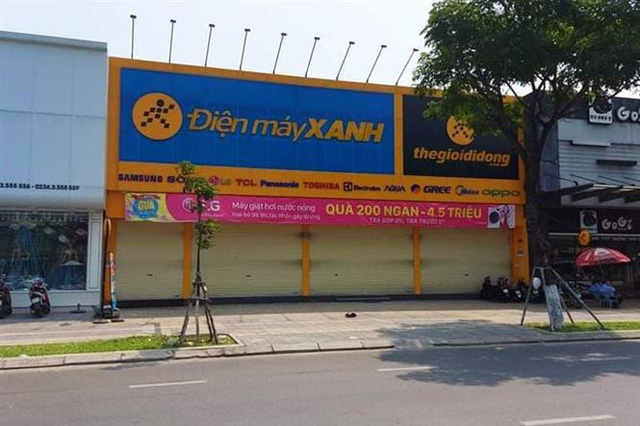 HÀ NỘI — Many local firms are buying back their shares to boost ownership during the COVID-19 pandemic.
Leaders and insiders at Mobile World registered to buy 1.72 million shares of the firm with the sticker MWG on the Ho Chi Minh Stock Exchange (HoSE) from March 27 to April 25.
General Director Trần Kinh Doanh registered for the largest volume with 720,000 shares. If the transaction is successful, he will have the total of 4.7 million shares or 1 per cent stake in the firm. Chairman Nguyễn Đức Tài registered to buy 500,000 shares to increase his ownership rate to 2.7 per cent with 12.3 million shares.
As MWG closed at VNĐ69,900 each on HoSE this morning, the purchase was estimated at more than VNĐ120 billion (US$5 million).
Market value of MWG has decreased by 41 per cent compared to the beginning of the year and was only about half of the peak set in October 2019.
Together with the current market factors, the temporary closure of Điện Máy Xanh supermarket at 7 Nguyễn Văn Linh Street, Đà Nẵng from March 11 due a COVID-19 positive case there added to the declining prices.
Before, other leaders of the firms registered to buy 490,000 MWG shares.
In the first two months of the year, MWG saw consolidated net revenue of VNĐ20.5 trillion, an increase of 18 per cent, and profit after tax of VNĐ845 billion, up by 16 per cent compared to the same period last year.
Also, on HoSE, chairman of realty firm Nam Long Investment also registered to buy 5 million shares of the realty firm with the sticker NLG between March 30 and April 28.
The shares were estimated at more than VNĐ93 billion. If the transaction is successful, the chairman will have 39.8 million shares, or 15.3 per cent stake. NLG shares recently hit a three-year low. The shares closed at VNĐ19,300 each on the morning of March 25.
As another realty firm on HoSE, Hoa Binh Construction registered to buy back 10 million treasury shares between April 3 and May 2. The shares with the sicker HBC were rated at VNĐ6,960 each, down 39 per cent from early this year.
In the Hà Nội Stock Exchange, the insurer of PVI planned to buy back 11.6 million treasury shares between April 3 and April 29. The shares were trading at VNĐ27,00 each this morning. Since the beginning of the year, PVI shares have lost 13.5 per cent of their value.
Similarly, leaders of firms such as Century Textile Company, Hoà Phát Steel Company, Bình Dương Minerals and Construction Company, quartz stone manufacture and exporter Vicostone, agricultural producer PAN also announced to buy back their stocks on a large scale.
According to market experts, buying back stock as treasury shares were to protect the interests of the company and shareholders in such a bad time. — VNS