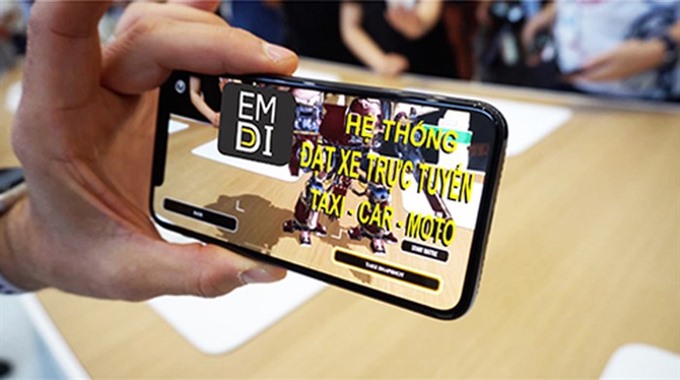 EMDDI, a ride-hailing model applied to transport businesses, will automatically connect to those companies in localities. — Photo baomoi.com
Viet Nam News
HÀ NỘI — The Hà Nội National University here on Tuesday launched EMDDI, a ride-hailing model applied to transport businesses.
Đào Kiến Quốc, former director of the Centre for Information and Technology Application, said at the launch ceremony EMDDI was the first app in Việt Nam designed to allow thousands of transport units operating in a system.
Transport companies can independently configure their system through the app, such as establishing transport services for motorbike, automobile, taxi and goods delivery as well as for charging mechanism, route selection and promotion policies.
Quốc said the app was different from Uber or Grab as it allowed transport firms to become ride-hailing developers within 10 minutes.
The app can distinguish administrative boundaries to help customers choose the most suitable vehicle. EMDDI will automatically connect to transport companies in localities.
The app was granted licence by the Ministry of Transport to join the pilot implementation of science and technology apps in transport management and connection.
The app has been implemented in Thái Nguyên, Khánh Hoà and Lâm Đồng provinces.
Nguyễn Hữu Đức, the university's deputy director, said they had been building a start-up ecosystem under a "four-in-one" model, ranging from ideas, innovation and invention to intellectual property rights and knowledge transfer.
The university also signed a cooperation agreement with VNPAY company-one of the leading firms in e-payment in Việt Nam-to integrate e-payment to the app.
In addition to EMDDI Pay, customers can use a mobile banking to pay for the service through QR code. — VNS