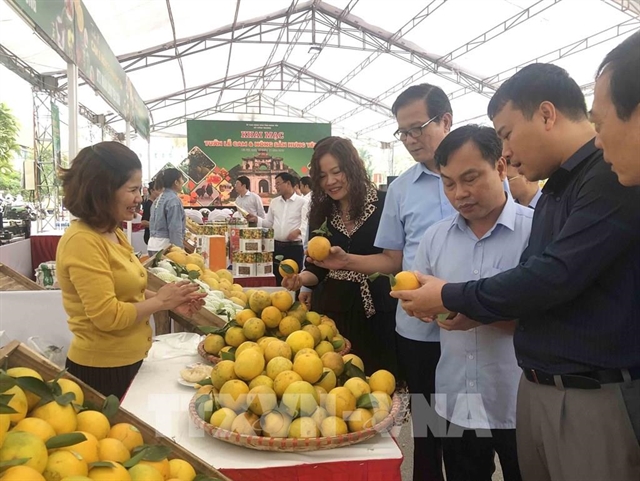 HCM CITY — Using online platforms to boost exports is an inevitable trend that will help food and beverages and agricultural products businesses penetrate the global market, reduce costs and quickly reach consumers, especially amid the COVID-19 pandemic, a workshop heard in HCM City recently.
Food and beverages and agricultural products are commodity groups that have enjoyed robust growth through e-commerce platforms, with both of them expected to see further development.
Speaking at the workshop by the HCM City Investment and Trade Promotion Centre (ITPC), Trần Phú Lữ, its deputy director, said amid the unpredictability in global trade due to the pandemic, online exports are not only one of the most effective and fastest ways for businesses to access all markets but also inevitable.
E-commerce has become a new trend globally, with Việt Nam's e-commerce growing at over 30 per cent annually in recent years to around US$3 billion, he said.
He said the COVID-19 pandemic has brought both challenges and opportunities to businesses as they strive to promote sales via online platforms.
He advised businesses to take advantage of trends and focus on the export of essential products such as food, personal care items and household appliances.
Lý Kim Chi, chairwoman of the Food and Foodstuff Association of HCM City, said: "Food and foodstuffs is an industry that meets the essential needs of society, and so, despite the pandemic, demand continues to grow in the domestic market while export prices of some items have increased, a positive sign for the future.
"Many businesses have invested in modern production technologies and equipment to improve their quality and design, and Vietnamese food and foodstuff products are exported to the US, China, Southeast Asia, EU, and Japan."
Bùi Nhã Uyên, manager of Alibaba dealer channel in Việt Nam, pointed out that the impact of COVID-19 has seen consumers prioritise shopping online, with markets such as the US, India, Canada, Brazil, Australia, and the UK taking the lead.
Alibaba's statistics show that the number of visitors to e-commerce sites increased by 92 per cent and the orders skyrocketed by 177 per cent.
With demand in some major markets forecast to enjoy a recovery in the post-COVID period, online shopping is expected to become increasingly popular as it saves time and cost for sellers, and this is expected to create bright prospects for the exports of agricultural products and food and beverages.
Trịnh Văn Hải, head of marketing at the Nam Việt Food and Beverage Co Ltd, a successful seller on Allibaba.com, said with the development of technology and changes in shopping habits, e-commerce is the fastest and most effective tool to reach consumers.
"To effectively exploit e-commerce platforms, businesses need to research and analyse buying trends, optimising search keywords and effectively utilising visual tools to introduce products and services in as detailed a manner as possible.
"On global e-commerce platforms, each item has many suppliers and so competitive pressure is huge, but this is the driving force for enterprises to improve the quality of products and services, thereby earning the long-term trust of customers." — VNS