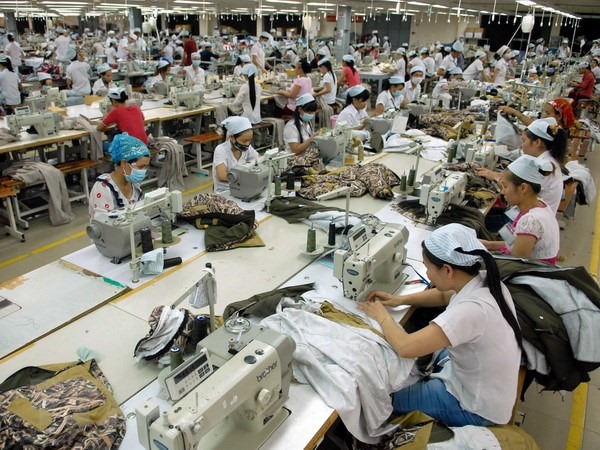 A production line at Đồng Xuân Lộc Company, a member of the Đồng Nai Garment Corporation. — VNA/VNS Photo Mạnh Linh
Viet Nam News
ĐỒNG NAI — Exports in the southern province of Đồng Nai hit US$12.2 billion in the first eight months of this year, up nearly 12 per cent annually, according to the provincial Statistics Bureau.
During the period, imports in the province reached $10.4 billion, resulting in a trade surplus of $1.8 billion, accounting for more than 64 per cent of the country's total, reported the General Statistics Office.
The province's high export currency earners include footwear at $2.4 billion, up nearly 11 per cent year-on-year; apparel at $1.3 billion, up 7 per cent; and fiber at $1.1 billion, up 17 per cent.
The provincial Department of Industry and Trade attributed high export growth to the stable world economy and high demand with increasing orders from businesses.
Apart from traditional markets such as the US, China, Japan, the Republic of Korea and the EU, enterprises also tapped into free trade agreements that Việt Nam signed with countries to enjoy tax incentives, expand markets, and boost exports.
According to the department, Đồng Nai is forecast to achieve a trade surplus of over $2.5 billion later this year.
Last year, the province recorded nearly $2.2 billion in trade surplus, making up 77 per cent of the country's total of $2.7 billion. – VNS