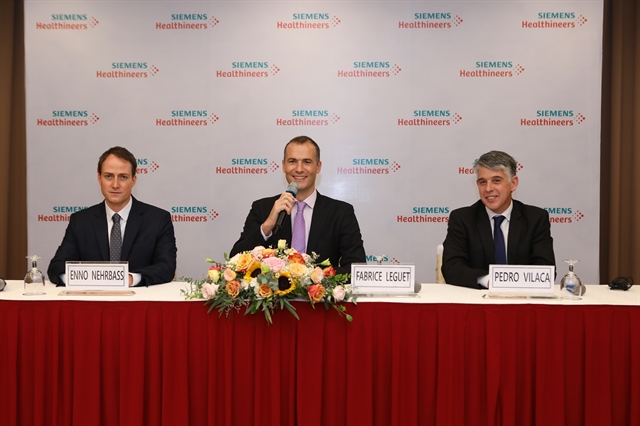 HÀ NỘI — State of the art AI technology in healthcare is not necessarily expensive or beyond the financial capacity of developing countries, including Việt Nam.
That was the verdict of Fabrice Leguet, Managing Director and President of Siemens Healthineers Southeast Asia who was speaking at a conference to promote the digitalisation of healthcare and the application of AI (Artificial Intelligence) in Việt Nam's healthcare sector in Hà Nội on September 11.
The managing director said cloud-based technology and remote operations have allowed hospitals and patients to use some of the world's most advanced AI applications in healthcare today without spending a tremendous amount of money in infrastructure investment.
Siemens Healthineers allowed patients to use a wide variety of its services on a pay-per-use basis and help keep operating cost down for healthcare provider with long-term contracts on equipment management services that allow the use of services on an as-needed basis directly or indirectly through its numerous partners in the country.
Leguet said there have been numerous successful co-operation projects between the European-based group and local healthcare providers, both in public and private sectors.
The group has also run training programmes with support from international experts to help local health workers and technicians to master Siemens equipment and technologies, according to Pedro Vilaca, Country Head at Siemens Healthineers Vietnam. — VNS