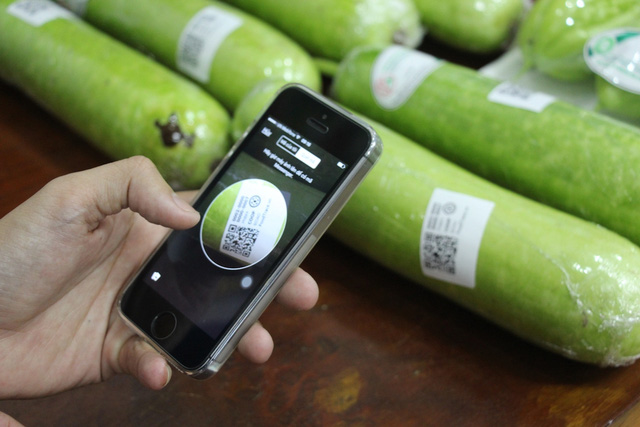 HÀ NỘI — Each specialty product from Đà Lạt City and Lâm Đồng Province will be given a unique identification number to help consumers distinguish between them quickly and accurately.
The People's Committee of Lâm Đồng Province has just approved the project, which is designed to build a database to manage and track the origins of Đà Lạt specialty products. It will help consumers access information about manufacturers while aiding food safety efforts, protecting consumers' health, increasing competitiveness for local specialties and preventing the sale of fraudulent products.
This year, the province will help 100 facilities in Đà Lạt test the project. Eighty-two establishments will register to test both the system's bar codes and fees for a year, while the remaining 18 will test only the bar codes. The trial period is designed to help businesses in the city understand the importance of branding and product quality management.
If the trial is successful, the project will be replicated throughout the city and in neighbouring localities.
Each type of good will be identified by its own unique series of numbers. The number will act as an "identity card", helping consumers verify the quality and authenticity of goods before making a purchase.
The city will support businesses taking part in the programme by covering the cost of registration and of setting up the bar codes. Participating businesses will also be given priority to introduce products into the distribution system.
Building a chain from production to consumption
Lâm Đồng Province also officially launched its 2019 action month for food safety with the theme "Say no to fake food, poor quality food, protect consumers' rights".
The month focuses on ensuring safety for consumers by producing food according to VietGAP standards and building a chain from production to process and consumption.
Lâm Đồng leaders requested branches and localities continue to increase the application of VietGAP standards, build a safe food chain to cities and provinces nationwide and strictly control the use of chemicals and antibiotics in the production process. — VNS