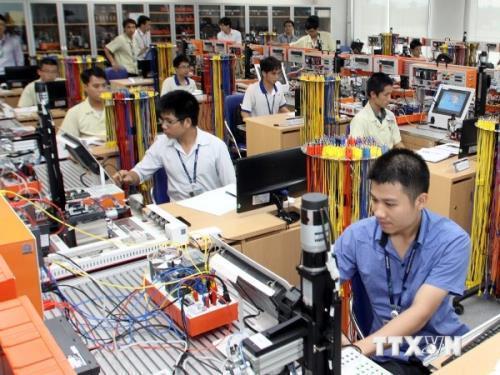 HCM CITY — A conference was held in HCM City on Thursday to discuss the growing opportunities for the city's industrial sector, especially supporting industries.
Phạm Liên Anh of the International Finance Corporation (IFC) said the IFC has been sponsoring a Việt Nam Supplier Development Programme, which is helping businesses improve their capability, move up the value chain and work with more foreign and multinational companies.
The programme was launched to keep existing FDI and attract new investors who have modern technology, and provides a comprehensive evaluation of participating businesses' operation and consultancy.
Ngô Bảo Anh of Panasonic Việt Nam said the company exports components from Vietnamese suppliers to its factories abroad, adding that it focuses on competitive suppliers who meet corporate responsibility requirements.
Jun Choi, country director of Coex, a Korean exhibition organiser, said there are numerous business groups and centres that provide information which could enable Vietnamese companies to network with businesses in Korea and elsewhere.
Nguyễn Phương Đông, deputy director of the city Department of Industry and Trade, said amid the benefits and challenges brought by free trade agreements, the city has also been organising training sessions and networking opportunities for industries, including supporting industries sector.
It is also seeking permission from the Government to build a new 300ha industrial park.
It needs to develop the industrial sector to attract investment and its businesses need to be part of the supply chains of global companies. — VNS