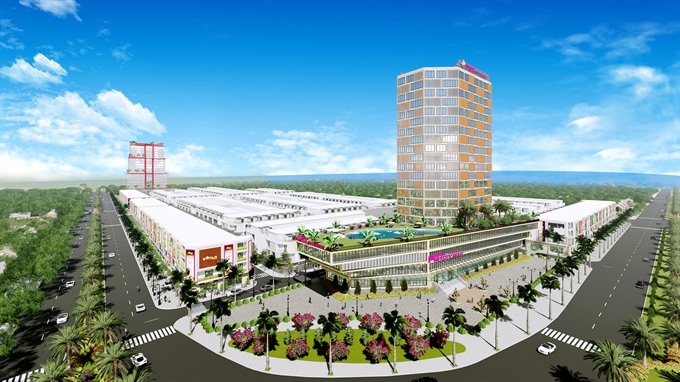 A plan of PGT City, an urban project in Liên Chiểu District in Đà Nẵng. The project will be developed by PGT Group on an area of 10ha with total investment of US$50 million. — VNS Photo Công Thành
Viet Nam News
ĐÀ NẴNG — The property developer PGT Group plans to develop PGT City, an urban project in Liên Chiểu District, later this year on a total area of 10ha with total investment of US$50 million.
The project is the latest urban development included in the city's Master Plan 2030.
The project will be designed as a green city in connection with a new planned railway station, Liên Chiểu sea port, Nguyễn Tất Thành beach tourism, Bà Nà Hills resort and Đà Nẵng hi-tech park in the western region.
Đà Nẵng plans for Liên Chiểu District to become a key logistics urban area, to be linked with the East-West Economic Corridors that connect Thailand, Myanmar, Laos and Việt Nam, and north-south road and railway systems, cargo sea ports, major logistics centres and industrial parks for the future development.
Đà Nẵng has planned nine urban projects by 2050.
Last month, PGT and the Việt Nam Public Commercial Joint Stock Bank (PVcom Bank) inked a financial agreement for tourism property projects and hi-tech farming in the central region.
As planned, PGT Group will launch its initial public offering (IPO) on the stock exchange in 2022.
The central city is also seen as a favourite destination for foreign investment with 546 foreign direct investment (FDI) projects, worth $3 billion.— VNS