ĐÀ NẴNG — An investment licence for ready-built factories-for-rent project has been granted to Sài Gòn Telecommunications Technology JSC – a member of the Sài Gòn Invest Group – with a construction area of 15ha at the Đà Nẵng Hi-Tech Park.
The park's management board said the project will have total investment of VNĐ600 billion (US$26 million) to build factories from 5,000sq.m to 20,000sq.m and infrastructure facilities.
It's the second such investment made at the park after Long Hậu Corporation poured $46.4 million into boosting logistics services for hi-tech investors.
Sài Gòn Invest Group said it had projects in 30 industrial zones nationwide, and the new project in Đà Nẵng would offer more favourable conditions to lure investment from domestic and foreign companies in the coming years.
According to the board, one foreign direct investment project worth $60 million and 12 domestic projects valued at VNĐ1.25 trillion ($54.35 million) had been licensed at the park and IZs in the first nine months this year.
To date, the city's IZs and Hi-Tech Park have attracted 490 projects including 128 FDI projects with a total of $1.6 billion, and $1.1 billion from 362 domestic investors.
The 1,100ha Đà Nẵng Hi-Tech Park in Hòa Vang District, 20km west of the city, was designed as a 'green' hi-tech hub for the development of the northwest region. It alone drew 22 projects worth $400 million from FDI and VNĐ6.3 trillion ($274 million) from domestic sources.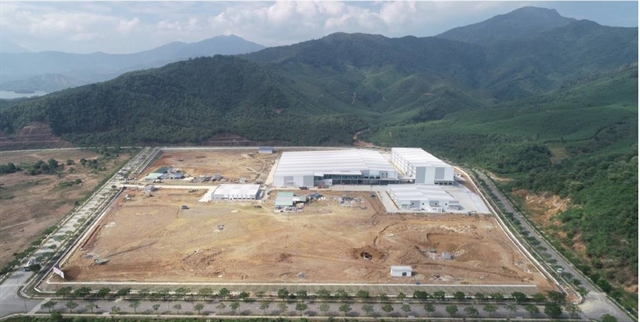 In March, the Universal Alloy Corporation (UAC) from the US launched the first stage of the Đà Nẵng-based Sunshine Aerospace components manufacturing plant.
UAC said it planned to manufacture over 4,000 different aerospace parts at the Đà Nẵng-based plant to supply Boeing, Airbus, Embraer and Bombardier, and would export these parts to North America, Europe and Asia.
It's also the first aerospace parts project of the UAC in Việt Nam and Asia, with total investment of $170 million.
Other FDI enterprises – Tokyo Keiki Precision Technology Inc and Niwa Foundry from Japan; Dentium company from South Korea  – have already operated factories at the park to meet export and domestic market.
Đà Nẵng has been calling for investment from Silicon Valley and the US in healthcare, hi-tech industries, Artificial Intelligence, education, real estate and automation at the Đà Nẵng Hi-tech Park and IZs. — VNS