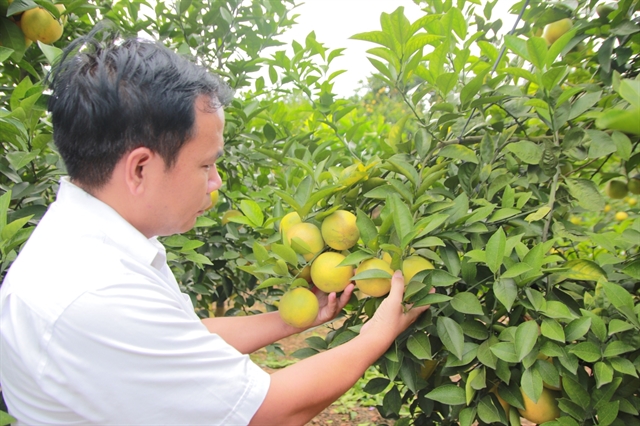 HÀ NỘI – The northern province of Bắc Giang is showcasing its farm produce at Thành Công Supermarket in Hà Nội.
This move aims to bring the province's agricultural products grown in accordance with VietGAP or GlobalGAP standards closer to Hanoians.
In his speech at the ceremony on Sunday, Trần Quang Tấn, Director of Bắc Giang Department of Industry and Trade said Bắc Giang has great potential for agricultural development, with many quality farm products. 
The province has set up a large agricultural production zone with 47,000ha of fruit planting area, the third largest such area in Viet Nam. Most of the area, about 30,000ha, is used for planting lychees – a fruit well-known in Việt Nam and around the world.
Other fruits such as Lục Ngạn orange and Lục Ngạn grapefruit have won prestige in domestic and world markets, he said. 
According to Tấn, Bắc Giang was the nation's first province to publish a list of 52 key and high potential farm produce including lychee, orange, grapefruit, quality rice, safe vegetables, tea, mushroom, chicken and fish. 
In recent years, the locality has teamed up with the capital to promote consumption of key agricultural products and better serve the demand of consumers in the city, he added. — VNS