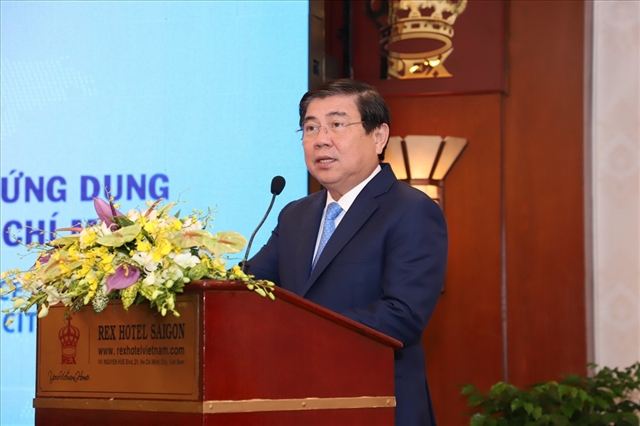 HCM CITY – The second international conference on artificial intelligence research and recommendations for HCM City was held on Wednesday, attracting 400 Vietnamese and foreign experts and managers, including from the World Bank.
Nguyễn Thành Phong, chairman of the city People's Committee, said the conference would provide in-depth knowledge of the result of AI global research for the city to adopt AI in the industry 4.0 era and build an eco-system for AI application and research.
The second conference focused more on global AI research and application models that can be adapted by HCM City in the fields of healthcare, education, transport, and information security, he said.
At the event experts offered recommendations for the city to launch an AI development programme and practical solutions for improving its ongoing AI projects, he added.
World Bank country director for Việt Nam, Ousmane Dione, said the rapid growth of HCM City is amplifying concerns about traffic, floods, environment quality, and infrastructure gaps, and the need for providing good jobs, better public services and better quality of life.
Massive infrastructure needs but significant fiscal constraints mean the city government needs to be smart about urban planning, including land use, where to build new infrastructure and ensuring existing infrastructure for transport, health, education, water, waste management, IT, and flood risk delivers, he added.
At the same time, it is seeking to improve its public services and decision making and attract private investment, he said.
Making the city a preferred destination for private investment means making the city attractive and livable for talent and offering innovative local enterprises access to business opportunities and data to solve real world problems, he pointed out.
AI can offer solutions to some of these challenges, given the right enabling environment, and companies and cities that are "smart" about AI would reap the rewards, he added.
The event was organised by the city and the World Bank. – VNS