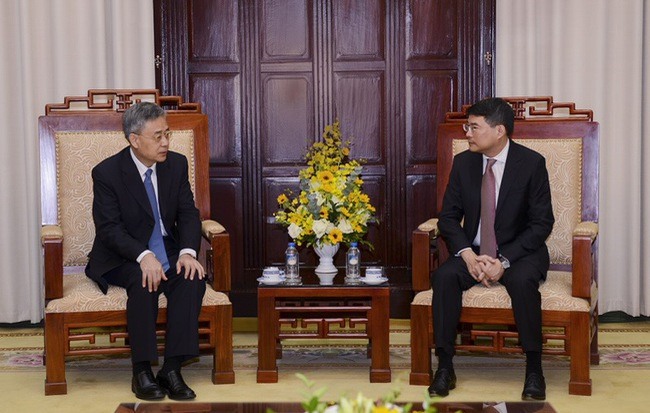 Governor Lê Minh Hưng meets with China Banking Regulatory Commission's Chairman, Guo Shuqing, in Hà Nội on Monday. — File Photo
Viet Nam News
HÀ NỘI — The State Bank of Việt Nam (SBV) agreed in principle to allow the Agricultural Bank of China to open a branch in Hà Nội, Governor Lê Minh Hưng said.
Hưng was speaking at the meeting with the China Banking Regulatory Commission's Chairman, Guo Shuqing, in Hà Nội on Monday.
Hưng proposed to the two sides to enhance co-operation in supervising the cross-border entities to ensure safety and efficiency of the banking system and to create conditions for these entities to contribute to boosting the investment-trade relations between the two countries.
On Sunday, the two banks signed a memorandum of understanding about information exchange in banking supervision, which replaced the memorandum of understanding signed in 2008.
Agricultural Bank of China is the third largest bank in China and in the world by total assets.
The bank had total assets estimated at US$2.82 trillion. — VNS