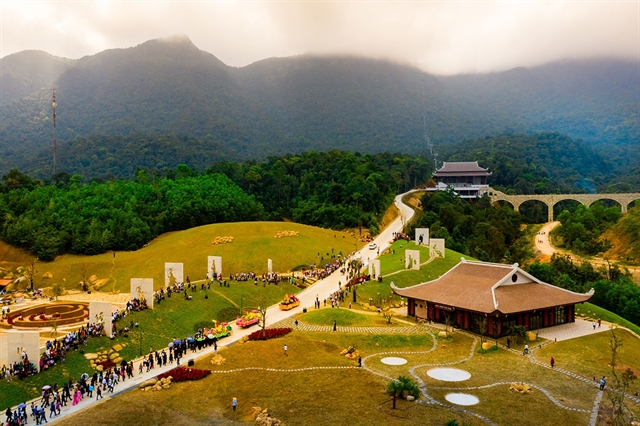 BẮC GIANG —  A trade and tourism week is taking place in the northern province of Bắc Giang, attracting the participation of more than 500 businesses.
During the event's opening ceremony on Saturday, vice chairman of the provincial People's Committee Dương Văn Thái, said the first-ever event aims to mark the 15th Vietnamese Entrepreneurs' Day (October 13) and promote tourism and trading activities in the locality. 
Thái who is also chairman of the Business Association of Bắc Giang described the event as a good chance for local firms and craft villages to popularise their brands, introduce products and seek business and investment partnerships. 
The week, which will wrap up this Saturday, comprises a wide range of activities such as trade and investment promotion workshops and contract signing between domestic and foreign businesses.
Since the beginning of this year, nearly new 950 businesses were established in the province, with a total registered capital of more than VNĐ9.3 trillion (US$400 million), up 35 per cent year on year. 
The reviewed period also saw more than 200 enterprises resuming their operation, up 53 per cent year on year, raising the number of firms in the province to above 9,000. — VNS