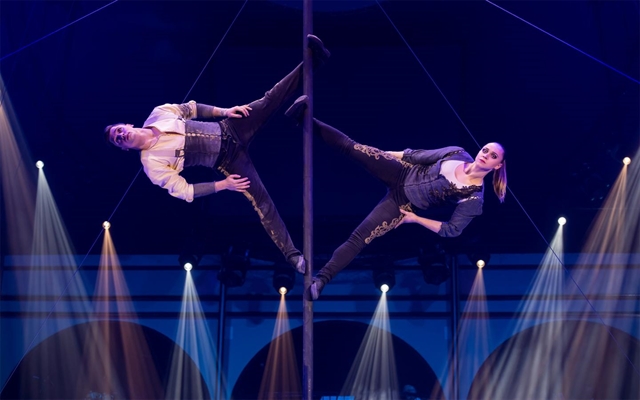 HẠ LONG — The 2019 World Circus Festival, themed 'New chapter for a wonder', will be held in Hạ Long City, in the northern province of Quảng Ninh, from November 11-17.
The festival will feature more than 100 artists from 20 countries and territories around the world, including Mongolia, Cuba, Ethiopia, Canada, Moldova, Brazil, Germany, Russia, the US, Japan, Laos, Cambodia and Việt Nam.
A wide variety of events will be held during the festival, including a circus street parade: a circus performance competition, a live broadcast of its opening ceremony on VTV1 and other provincial channels; a gala night publicly displaying marvelous circus performances together with the participation of Sơn Tùng M-TP, the most well-known pop star in Việt Nam; and a seminar.
On the sidelines of the festival, there will be the 'International Cuisine Festival – Hạ Long 2019' comprising nearly 100 booths serving Vietnamese and international cuisine, with the presence of Bảo Anh, a famous singer with millions of followers; and an exhibition introducing products of the 'One Commune Once Product' programme, comprising nearly 200 stalls.
The jury of the World Circus Festival – Hạ Long 2019 consists of seven members from Việt Nam's and global circus associations.
The organising board will sell tickets for competition nights, ranging from VNĐ600,000 to VNĐ2 million (from US$26-87).
The festival is expected to contribute to promoting the city which is famous for Hạ Long Bay – a natural wonder of the world. — VNS