HÀ NỘI — Dozens of writers and researchers took part in a workshop held in Hà Nội on Tuesday to review the contributions made by popular writer Ngô Tất Tố to Vietnamese modern literature.
The event aimed to commemorate his 165th death anniversary.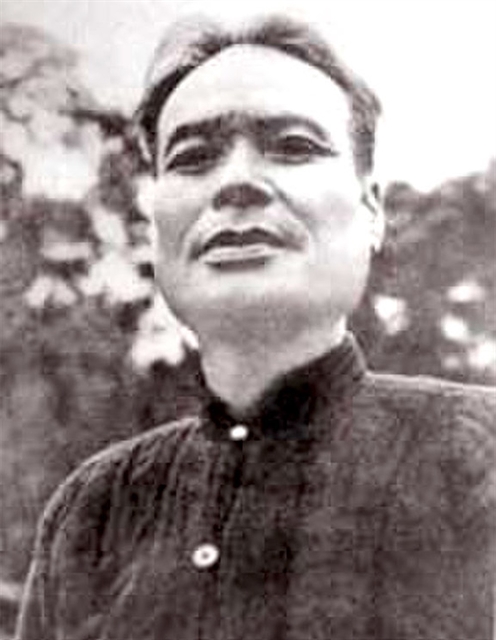 Poet Hữu Thỉnh, chairman of the Việt Nam Union of Literature and Arts Associations, said that Ngô Tất Tố was a a "bright star among the first generation of modern Vietnamese language culture".
"He had made great contributions to laying the foundation for the modern Vietnamese process," Thình said. "His career was so diversified and reached excellent level in five fields: literature, journalism, research, translation and theory.
The workshop heard seven reports by writers and researchers including Vũ Quần Phương, Lại Nguyên Ân, Hồng Diệu, and Prof Phong Lê, confirming Tố's talent and contributions to Vietnamese literature and the cause of liberating the nation and people. The reports praised Tố's characters as a historical figure in the process of modernising Vietnamese literature, journalism and culture.
Prof Phong Lê, former rector of the Literature Institute, said: "Ngô Tất Tố's literature career took place in the first half of 20th century, yet readers have not dared to name him as a great writer of the 20th century."
"Ngô Tất Tố should be ranked alongside other great names of his time such as Nguyễn Công Hoan, Nguyễn Tuân, Nguyễn Huy Tưởng, Vũ Trọng Phụng, Nguyễn Hồng and Nam Cao," Lê said.
"He also had a special position between 1930 and 1945," Lê said. "Many writers reached the same peak as his literature career,  but none of them wrote as many special pieces involving history, culture and customs that he did."
Tố, was born in 1894 in Lộc Hà Village, which is today's Đông Anh District in Hà Nội.
He was taught Confucianism doctrines from a young age. In 1926, he moved to Hà Nội to work as a reporter for An Nam Tạp Chí (An Nam Magazine). Then he moved to the then Sài Gòn (now HCM City) to work.
Between 1936 and 39, Tố wrote various pieces criticising the corrupt feudal regime.
In 1939, the acting rulers banned his novel titled Tắt Đèn (Turning off Light), which strongly criticise the spoilt feudal regime. He was imprisoned in Hà Nội for a few months.
In 1946, Tố joined the Saving Nation Culture Association and moved to Việt Bắc to participate in the revolutionary movement against the French. He acted as the head of the Việt Bắc Literature and Arts Association and continued to write for newspapers.
He was voted a member of the executive board of the Việt Nam Literature and Arts Association at its first congress in 1948.
He died in 1954 in the northern province of Bắc Giang.
Not only a famed writer, he was also a popular journalist.
More than 1,300 articles of his articles were published in various newspapers under 39 different pen names.
His articles are considered a detailed, comprehensive and realistic view of Vietnamese society in the early 20th century. — VNS