SEOUL — Live entertainment show "Tinh Hoa Bắc Bộ" (the Quintessence of Tonkin) by Tuần Châu Hanoi JSC in the western outskirt of Hà Nội was honoured as the top cultural spectacle in 2019 at the Best Hotels & Resorts Awards 2019 in Seoul, the Republic of Korea, on July 17.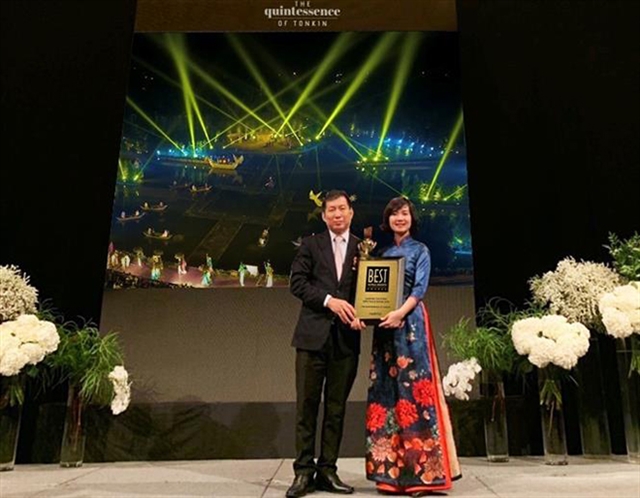 For nearly two years, the show, in Đa Phúc Village, Sài Sơn commune, Quốc Oai district, Hà Nội, has been won numerous records and international awards. It picked up Vietnamese records for the performance show with biggest water stage in Việt Nam (4,300m2) and the largest number of peasant actors of Việt Nam (150). The show also won a gold medal for Innovation in Media, Visual Communications & Entertainment in the Asia-Pacific Stevie Awards.
It was recommended by CNN as a must-see show when for anyone visiting Hà Nội.
The outdoor show has been seen by around 80,000 tourists, including 50,000 foreigners to date.
The show features traditional elements of Vietnamese culture in a contemporary and innovative way, which delivers to the audience a unique and memorable exploration of the Red River Delta, the heart of northern Việt Nam.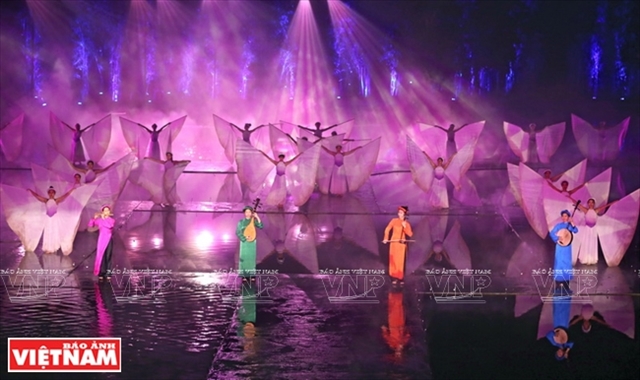 The 4,300m2 stage is permanently submerged under a thin layer of water and offers a performing area for up to 250 people at the same time, who are a mixture of both professional artists and local farmers.
The Best Hotels & Resorts Awards honours travel brand names all over the world, based on votes by editors from the Wanderlust Tips magazine and luxury tourists. — VNS