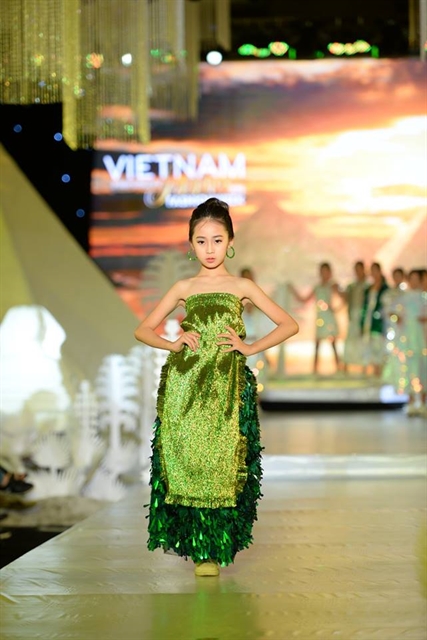 HÀ NỘI — The second Việt Nam International Junior Fashion Week 2019 will take place between November 22 and 24 aiming to introduce and showcase the unique designs of fashion brands all over the world.
With the theme 'Humankind Fashion Inspiration', the three-day fashion event will attract up to 40 local and international kids' fashion brands with more than 100 designs and thousands of participants.
The event will bring audience to countries all over the world through the designs, said producer and designer Lê Trần Đắc Ngọc, who launched the event in 2018.
This is also an opportunity to discover and develop young talents and help to create a golden generation of young models for Việt Nam's fashion industry.
Last year, the event attracted 13 fashion brands with 300 kid models and 30,000 participants. — VNS