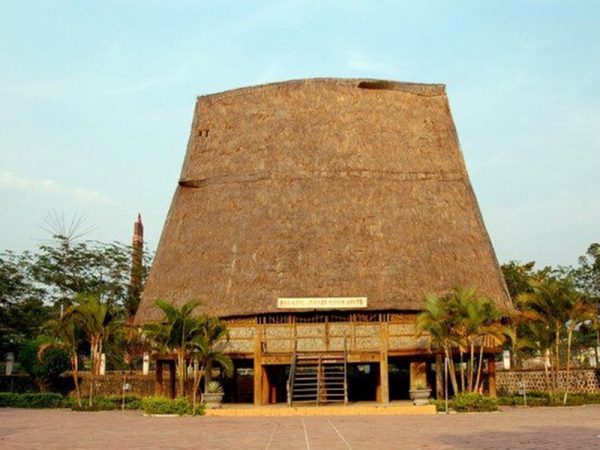 HCM CITY — Rông or communal houses can be found in villages to the north of the Central Highlands provinces of Gia Lai and Kon Tum.
One of the most famous communal houses is Kon So Lal in Gia Lai.
A communal house is typically large, imposing, beautifully decorated, and built in the middle of the village.
The Kon So Lal house is considered the largest communal house in the Central Highlands. Locals call it the "roof of the tall mountains".
The communal house is 20 metres in height, making it larger than the Kon Klor communal house in Kon Tum, which previously held the record for the largest communal facility in the Central Highlands.
The 12 main wooden pillars are made using resin and white lead tree wood large as two adult arms. Along with planks and bamboo, the wood is first soaked in a mud lake for about two years to prevent termites.
Similar to communal houses in nearby villages, Kon So Lal is the most revered spiritual landmark and a gathering spot for community activities and festivals. — VNS