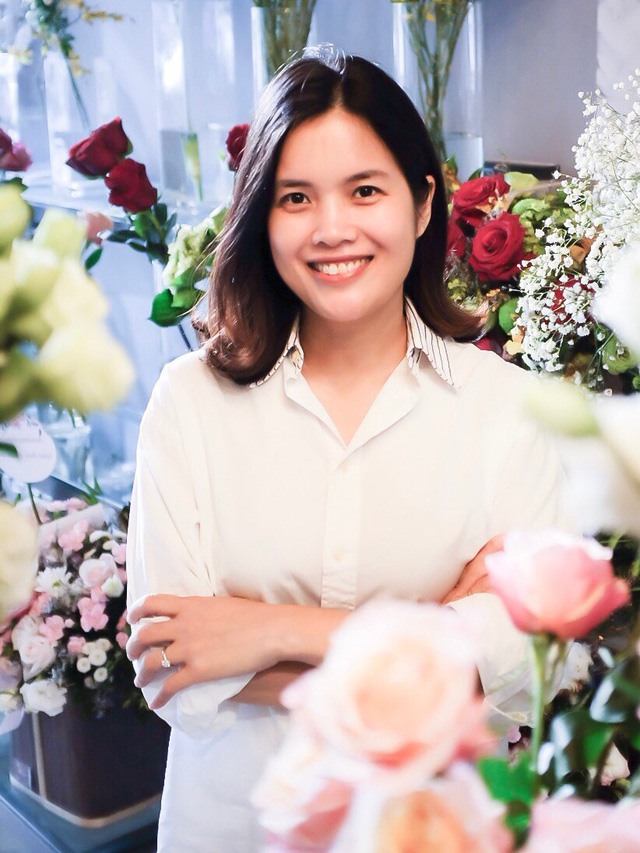 Floral designer Nguyễn Thy Nga will represent Việt Nam at the upcoming 11th International FDSS Cup Floral Designing Competition. — Photo dantri.com.vn
Viet Nam News
HÀ NỘI — A floral designer from Liti Florist, Nguyễn Thy Nga, has been through the elimination round to represent Việt Nam in the professional category of the 11th International FDSS Cup Floral Designing Competition.
The event will be held as part of the Singapore Garden Festival at the city's 'Gardens by the Bay' on Saturday July 21.
Nga said she was happy and honoured to surpass many other contestants from different nations in the elimination round to become one of 12 professional finalists to attend the international floral competition.
"After finding out I would represent Việt Nam in Singapore, my team and I have worked hard on every process, from setting up the idea, preparing the materials, realising the floral designs and particularly, understanding thoroughly the regulations of the organisation board," she told dantri.com.vn.
According to her, the regulations of the organisation board, covering about four pages, details the permitted themes, dimensions and materials as well as professional requirements.
"Therefore, we have to study the regulations carefully in order to avoid unexpected mistakes," Nga added.
This year's competition includes three parts – creating a free-standing display on the theme of 'Movement and Excitement with Chrysanthemums', creating a chair-back design on a Tiffany chair and creating a hand-tied bouquet with a selection of materials only made known to the contestants on-site.
"The most exciting one is the third part, which challenges the contestants' creativity."
"The competition will be an interesting experience for me and my colleagues. I'm not considering the prizes, but thinking it's a wonderful opportunity to introduce Việt Nam to international friends. I will learn new techniques for my career, which I have been very passionate about," said the floral designer with six years of experience in the profession.
The International FDSS Cup Floral Designing Competition, in conjunction with the biannual Singapore Garden Festival, is staged by the Floral Designers Society (Singapore), a non-profit organisation. After the elimination round, this year's contest has selected 32 contestants, 12 professionals and 20 amateurs, from 10 nations. — VNS