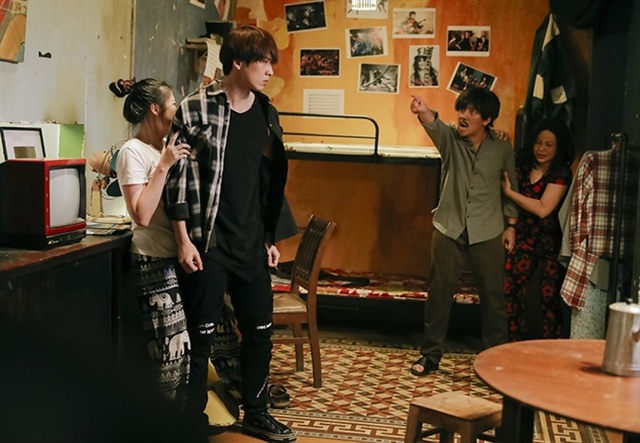 HCM CITY — Bố Già (Dad, I'm Sorry), a Vietnamese fim produced by TRẤN THÀNH TOWN, will be distributed in cinemas in the US and Australia on May 28 after its premiere in Malaysia and Singapore on April 22.
The film will be released in California, Texas, Virginia, Georgia and New York. 
In Australia, it will be in cinemas in Brisbane and Sydney. 
The film's distributor, Thiên Ngân (Galaxy) Studio, has announced it is working with its foreign partners to release Bố Già in Asian countries such as Thailand, Indonesia and the Philippines. 
Bố Già portrays the life of an elderly xe ôm (motorbike taxi) driver living in HCM City who faces challenges earning money for his wife and two teenaged children. 
The film is a new version of the most-viewed web drama (with the same name) in Việt Nam in 2019. The five-episode series earned more than 90 million views, ranking as No 1 on trending on YouTube in Việt Nam for the year.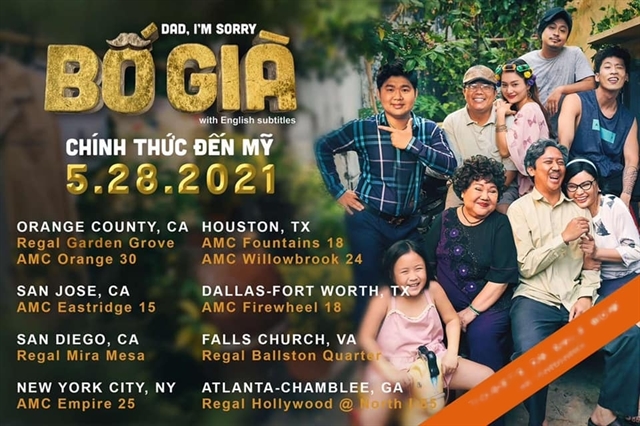 Bố Già features famous comic artists Trấn Thành and People's Artist-theatre actress Ngọc Giàu. Young actors Tuấn Trần and Lan Phương are also included. 
The producer invested VNĐ4 billion (US$172,000) in filming.
Its trailer attracted more than more than 2.7 million views on YouTube before and after screening between March and April. 
The film earned VNĐ10.6 billion ($462,000) in ticket sales after its premiere on March 6. It earned VNĐ22 billion ($958,000) in one day after its official release. 
It broke recent ticket sale records for Vietnamese films after earning VNĐ400 billion ($18 million), according to the film's producer. 
"My film features the culture and lifestyle of HCM City residents," said actor Trấn Thành, owner of TRẤN THÀNH TOWN who plays the xe ôm driver. 
Thành hired film director Vũ Ngọc Đãng, who has 20 years of experience in the industry, to guarantee success for his film.  VNS