HÀ NỘI — Three world record certificates by World Records Union – WorldKings have been conferred to two Vietnamese individuals and company.
The three new records include the largest collection of Peugeot bikes in the world which belongs to collector Đào Xuân Tình, the largest plate with 1,000 Chinese 'dragon' characters of Chu Đậu Ceramic Joint Stock Company and the biggest collection of different pieces of art made from tyres that belongs to collector Nguyễn Văn Phúng.
Tình's collection of Peugeot bicycles manufactured in France set a Vietnamese record in 2018 and broke the Asia record conferred by Asian Book of Records in April this year.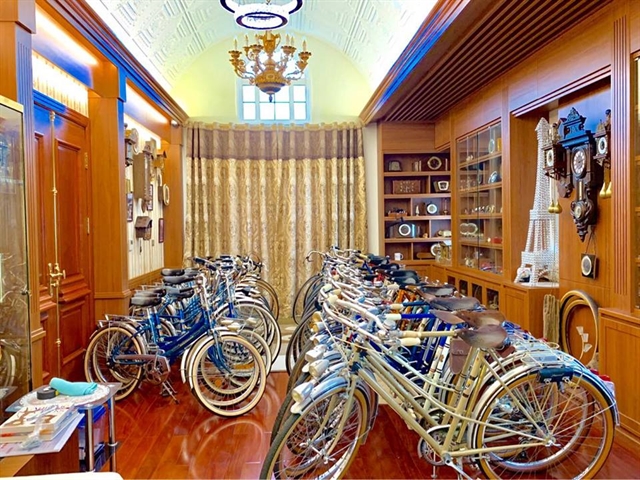 His collection currently includes 128 bikes made before 1992. There are many pairs of men's and women's bikes with same model year, same colour and same production date that Tinh has collected and bought over the past two decades.
The plate produced by Chu Đậu Ceramic Joint Stock Company that broke the world record is 1.15m in diameter with two dominant colours: the yellow of enamel and the blue of the motif.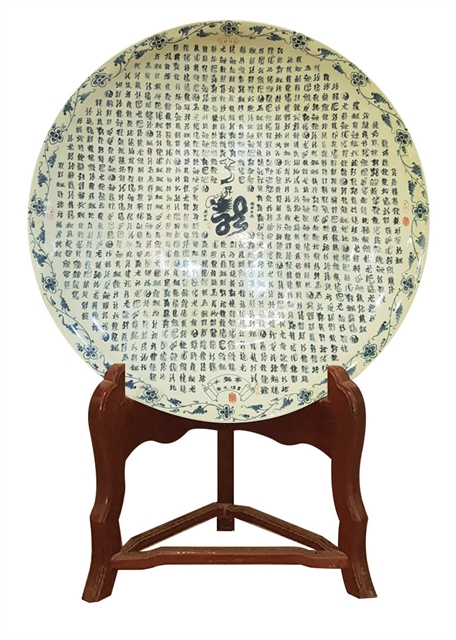 The special feature of the plate is 1,000 'dragon' words was handcrafted by 10 Chu Đậu pottery artisans and calligrapher Lê Thiên Lý.
The words, written indirectly in hieroglyphics on the plate, are also 1,000 sketches of human, animals and object figures like a soldier holding the gun, a Hà Nội girl, a bird, a flying dragon and a guitar.
The collection of record holder Nguyễn Văn Phúng from Phước Thượng Hamlet in Nha Trang City includes some 200 multiple products made of discarded tyres. His creations include chairs, tables, cabinets and decorative items like accessories and clock towers.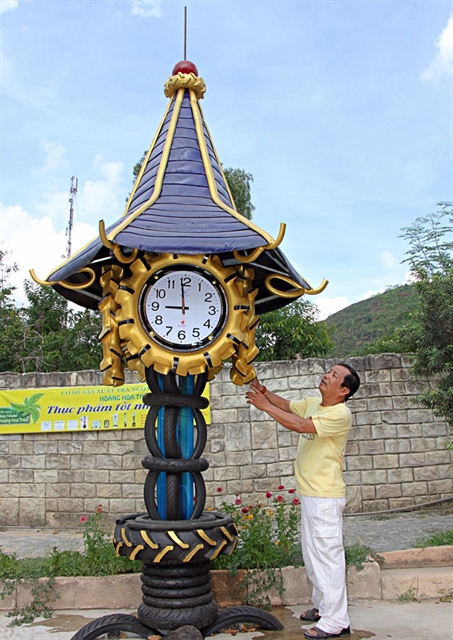 "I feel very happy and feel that all of our efforts have finally paid off and been recognised," Phúng said.
With the nomination of Vietnam Book of Records, the World Records Union has recognised and conferred certificates to 37 Vietnamese individuals and organisation since 2015. — VNS