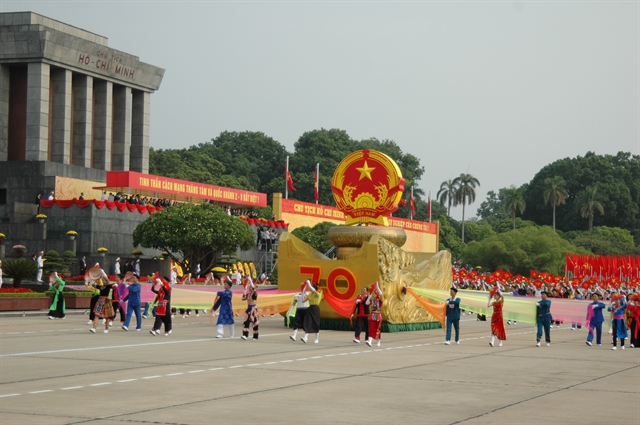 HÀ NỘI — The Friends of Vietnam Heritage (FVH) and the State Records & Archives Department of Việt Nam Centre III will host a talk on November 14 about the national emblem of Việt Nam – one of the most familiar icons in the country that people see every day but may not know much about.
During the talk, attendees will have a chance to learn about how the nation's emblem was designed, what its individual elements relate to, its importance and artistic features.
The lecture will be delivered by Lê Thị Lý – Vice Head of the Promotion of the Archives Division at Centre III.
Max audience participation 20 people. Donation: VNĐ200,000/person, VNĐ150,000/child under 15 and students.
The talk will take place at the National Archives Centre III, 34 Phan Kế Bính Street, Ba Đình District, from 2.30pm until 4.30pm. For questions, please contact Stella at at stella@fvheritage.org. — VNS