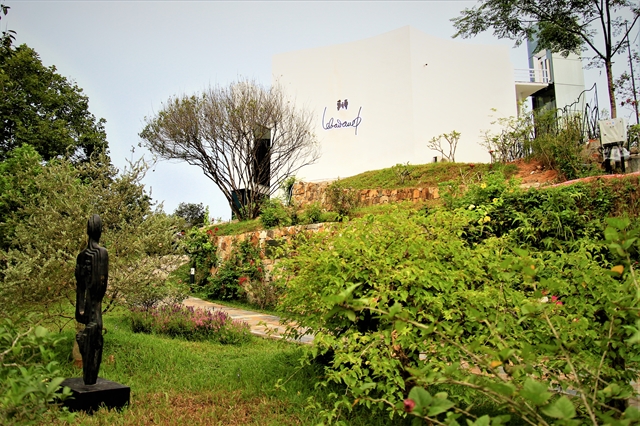 THỪA THIÊN-HUẾ — The newly built Lê Bá Đảng Memory Centre, a second exhibition centre for the works of renowned late artist Lê Bá Đảng, opened in the central province of Thừa Thiên-Huế on Monday evening.
The centre is located on a hilly plot of land in Thủy Bằng Commune, which is on the road connecting the municipal city of Huế to the monument of Khải Định Tomb.
According to Myshu Nguyen, the late painter's wife, the new building memorialises his works and showcases pieces that have never been displayed to the public.
The centre is 15,000sq.m and includes two display buildings and an architectural installation of trees, stones and a man-made stream.
This is the second centre designated for Lê Bá Đảng in Thừa Thiên-Huế, with the first located in the city. The first centre, Lê Bá Đảng Art Space, opened in a French colonial style building in Huế in 2006.
Lê Bá Đảng was born in 1921 in Quảng Trị, a province neighbouring Thừa Thiên-Huế. He moved to France in 1939 and later became famous for his paintings and sculptures.
His works are on display in many well-known centres around the world including the Cincinnati Museum of Art in Ohio, the Phoenix Art Museum in Arizona, the Rockefeller Collection in New York, the Loo Collection in Tokyo and the Museum of Arts and Letters in France.
The art centre in Huế is home to 350 paintings and other works and is a hot spot for visitors to the city.
He passed away in 2015 in Paris. — VNS