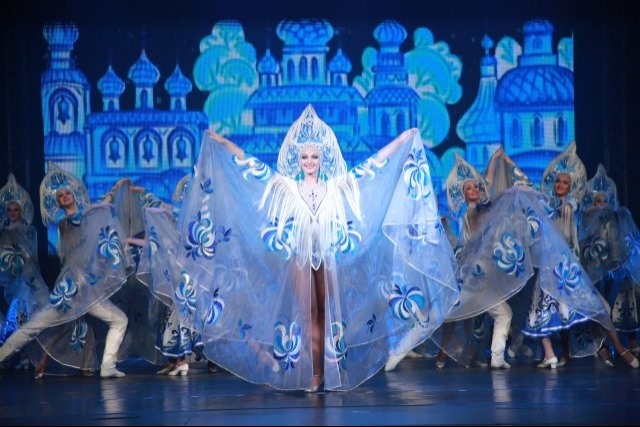 A troupe from the Moscow State Dance Academic Theatre Gzhel performed on Wednesday in Hà Nội. — Photo Venajaseura.com
Viet Nam News
HÀ NỘI — Beautiful scenes of Russia's four seasons went on display at an exhibition yesterday in Hà Nội.
Entitled Russian Landscape, the exhibition showcased more than 50 oil and acrylic paintings by famous painter Mikhail Vyacheslavovich Stoyachko.
The exhibition will close tomorrow at the Việt Nam National Fine Arts Museum in Hà Nội and will be held from October 12-14 at the HCM City Fine Arts Museum.
Stoyachko was born in 1968. He is founder of and leader of the Kalyazin Art School. He has exhibited his paintings all over the world.
The exhibition kicked off a series of Russian cultural activities which will take place until October 17 to celebrate the 15th anniversary of the establishment of the Russian Centre of Science and Culture in Việt Nam.
The Moscow State Dance Academic Theatre Gzhel also performed in Hà Nội Opera House on Wednesday night, and in HCM City tomorrow.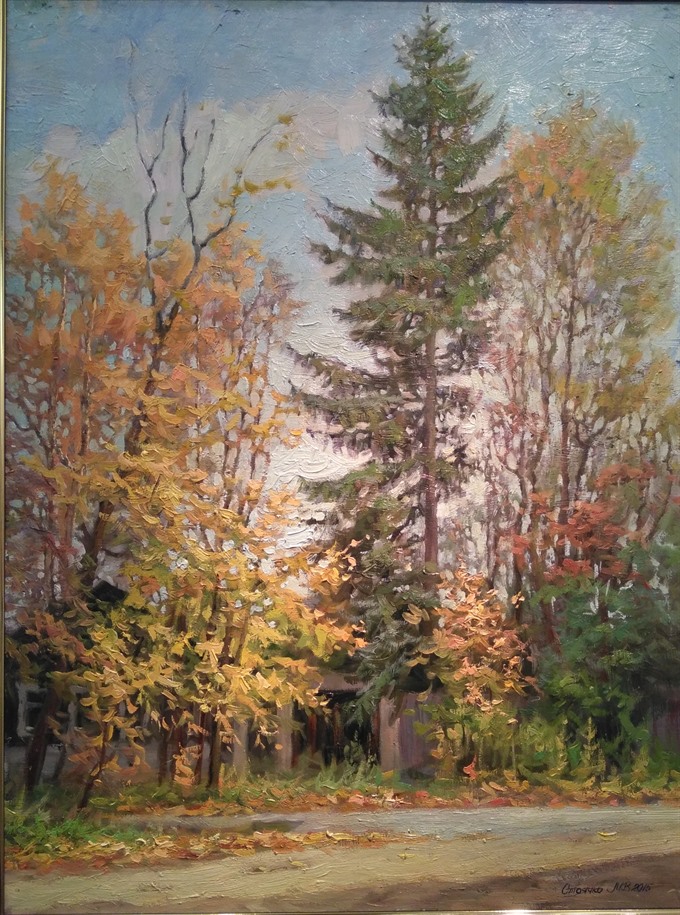 The Fall in Kalyazin, a painting by Mikhail Vyacheslavovich Stoyachko.
On the occasion, Russian films Bolshoy, Going Vertical, Flight Crew and Salute – 7 will be screened on October 13 and 14 at the National Cinema Centre in Hà Nội, the Lê Độ Cinema in Đà Nẵng, and Cinestar in HCM City.
The films feature various genres such as history, sports and art, with the aim of helping Vietnamese audiences understand more about Russian culture through the language of cinematography.
Bolshoy, directed by Valeriy Todorovskiy, is a story about a Russian ballerina struggling for one play at the Bolshoy theatre.
Salute – 7 is a 2017 Russian historical drama film about space station misson directed by Klim Shipenko. 
Flight Crew is a Russian disaster film which was directed by Nikolai Lebedev and released in 2016. It stars Vladimir Mashkov, Danila Kozlovsky and Agne Grudyte. The film was a box office success, becoming the highest-grossing Russian film of 2016.
Going Vertical is a film based on real events that occurred at the 1972 Olympic Games in Munich. It focuses on a legendary final battle between the USSR and USA basketball teams.
These events are open to everyone and entry is free. They are expected to attract some 5,000 visitors in total, according to Natalia Shafinskaya, director of the Centre for Science and Culture of Russia in Việt Nam.
"We believe that cultural activities will help enhance the mutual understanding and co-operation between the peoples of Việt Nam and Russia," she said. — VNS