HÀ NỘI — UN Day of Vesak held in the northern province of Hà Nam from May 12-14 set various records recognised by the World Record Association and Việt Nam Record Association.
On May 14, the World Record Association presented a certificate for the biggest peace praying platform at Tam Chúc Pagoda, Kim Bảng District, Hà Nam Province, which was used on May 13 at a ceremony that gathered 300 monks and 10,000 Buddhists.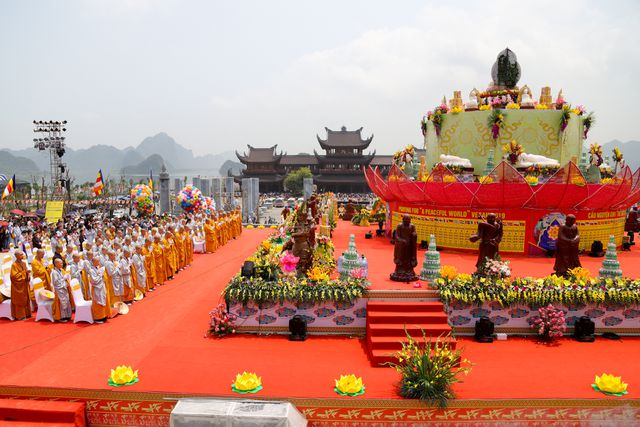 Đại Bi Kiêm Cương Tower at Thánh Quang Pagoda, Bắc Ninh set a world record for the most gold gilded bronze bells with the first-ever auto-strike system in the world.
The Việt Nam Record Holders Association also recognised other records at the event:
The most crowded international UN Day of Vesak event with 1,650 representatives from 570 international delegations and individual from 112 nations and territories together with thousands of monks and Buddhists from all over the country joined in. Around 8,000 volunteers and 800 chefs prepared 40,000 free meals for Buddhists and tourists.

The biggest international workshop on Buddhism with 398 speeches in English by international scholars and 100 contributing pieces in Vietnamese by domestic scholars under the theme Buddhist Approach to Global Leadership and Shared Responsibilities for Sustainable Societies.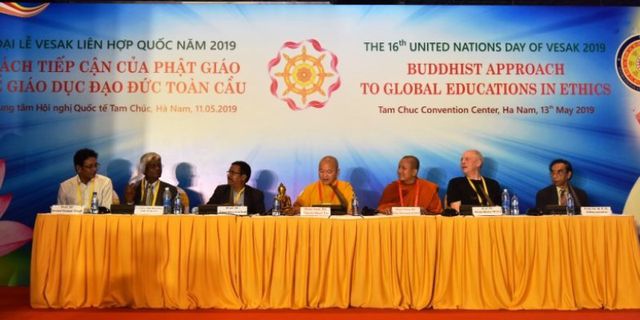 The biggest exhibition on Buddhism: During the event, the Việt Nam and the World Buddhist Art exhibition was held at Tam Chúc Pagoda and included Buddhist Antiques, Buddhist Painting and Studded Rock Painting. The works displayed at the exhibition were judged to contain high cultural and spiritual values.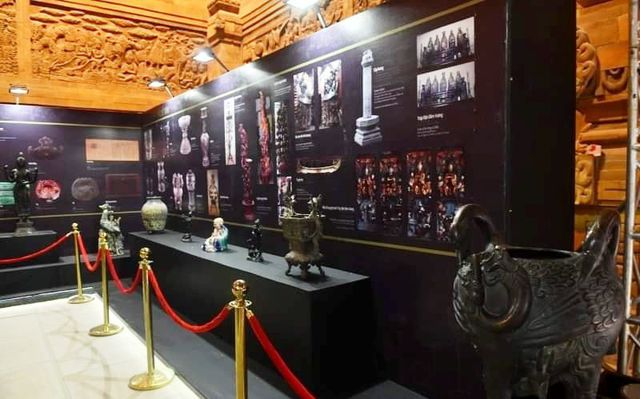 The largest Buddhist Art show themed heritage Avenue 2019, which was broadcast live on VTV1 on May 12. The show gathered noted art troupes from around the country and others from India, Bhutan, Japan, Indonesia, China and Thailand.
The biggest Buddhist flag made from thousands of flower lanterns. The flag measured 36m in length and 20m in height.

The largest number of people praying for peace: more than 25,000 people on May 13.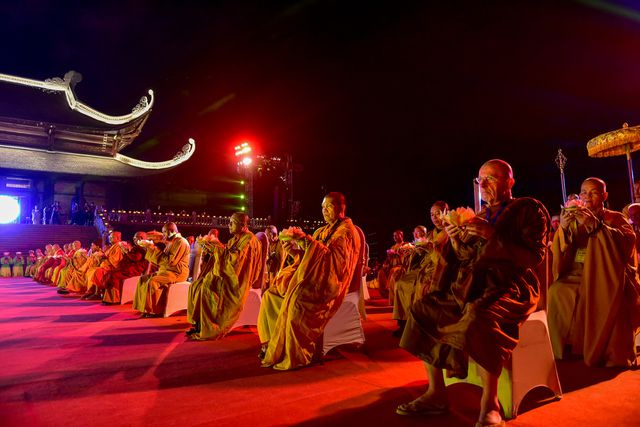 The biggest Buddhist Fair hosted by the Việt Nam Buddist Sangha and Hà Nam Industry and Commerce Department featured 1,000 traditional products from the province.
A ceremony setting lanterns into the sky to pray for peace gathered more than 20,000 people on May 13 at Tam Chúc Pagoda.
The biggest Buddha Bathing Ceremony gathered 50,000 people during the three-day event. — VNS