HÀ NỘI — Magician Nguyễn Phương has broken his own world record set last year with a 10-minute-long performance in front of a high-tech 4D LED screen 16m in length.
His show this year at the end of June featured a serious message about the environment.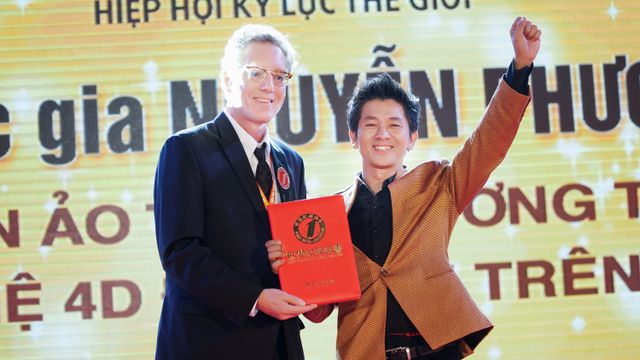 "To set this year's new world record, my team spent six months pursuing the idea, staging it and practising," Phương said. "The magician's skills are the main highlight of the performance, not the LED effects."
Last year, Phương's show featured romantic landscapes of Việt Nam and was recognised by the World Record Association (WRA) as having the first interactive Led 4D magic performance with a variety of effects.
His show last year lasted 3.5 minutes and featured a young Vietnamese woman in a traditional long dress and conical hat in a rice field.
Phương won the audience's and jury's hearts with its delicate effects. The show was performed before a 4D LED screen eight metres long.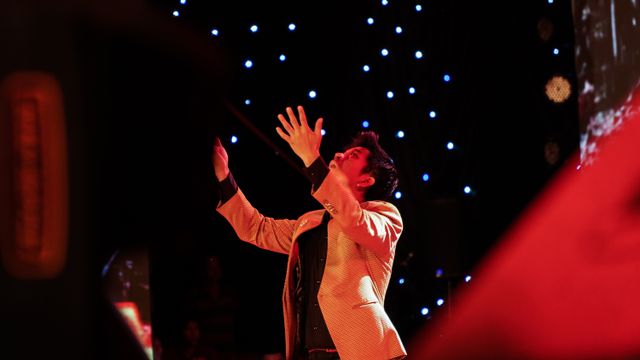 Phương is the first Vietnamese magician to receive such international recognition and has been included on the list of magicians with global influence.
In 2016, Phương won the International Merlin Award from the WRA, which is considered the 'Oscar' for magicians.
Phương said each award or record is not only an honour for him but also recognition of his serious responsibility to his art and his creative passion.
Besides working as a lecturer at Lý Tự Trọng College in HCM City, Phương has spent a great deal of time on his journey to become a magician.
He also provides a free class for young people who are interested in the magic arts.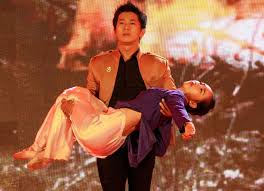 "What I have nurtured and done every day is not simply to set records or win prizes," he said. "I want to share my success with everyone who has tried their best to pursue their passion."
"Success will be achieved when one dares to dream and dares to follow a special path to conquer the summit," he added. — VNS