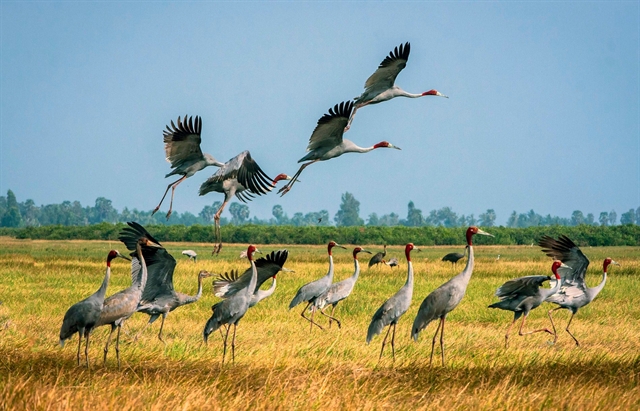 HÀ NỘI — A photo exhibition kicked off yesterday in Hà Nội featuring works by prize-winning photographers.
The annual exhibition entitled Ánh Sáng Từ Tâm (Light of Kindness) showcases 88 photos taken by 13 snappers nationwide such as Nguyễn Quang Tuấn, Trần Cao Bảo Long, Trần Bảo Hòa, Bùi Hỏa Tiễn, Thu Đông and Chu Thu Hảo who work as professional photographers, photojournalists and officials at the Department of Fine Arts, Photography and Exhibition.
The photos reflects the beauty of landscape, people and culture across the country. Each one is on sale for VNĐ1.8 million (US$90). All proceeds will be donated to poor children and orphans nationwide and patients at the Việt Nam National Children's  Hospital.
The exhibition will run until June 23 at the Exhibition House, 45 Tràng Tiền Street, Hà Nội. — VNS