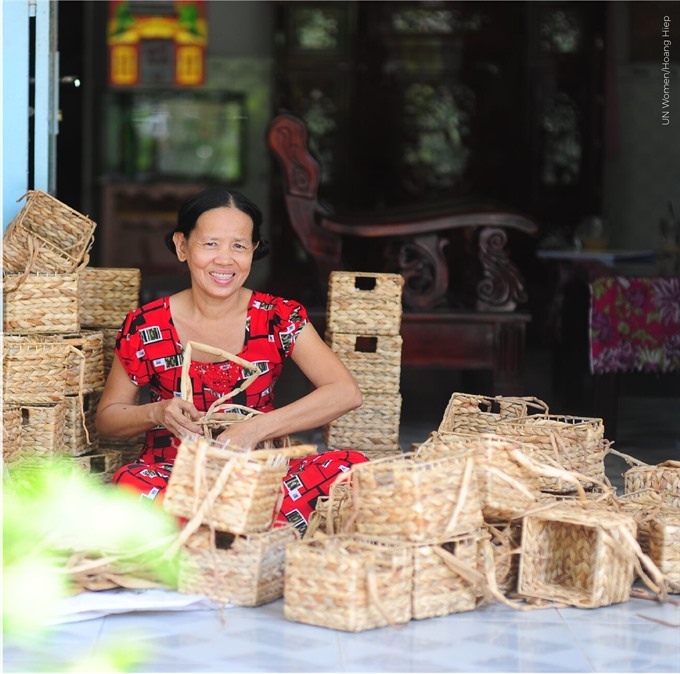 Rural women will be the theme of a photo contest launched by UN Women and the Embassies of Australia and Canada with the aim of recognising rural women's contributions to the growth and prosperity of Việt Nam. — Photo courtesy of the organiser
Viet Nam News
HÀ NỘI — A photo contest on Rural Women and Sustainable Development has kicked off with the aim of recognising rural women's contributions to the growth and prosperity of Việt Nam in commemoration of International Women's Day 2018.
UN Women joined hands with the Embassies of Australia and Canada in Việt Nam to organise the event.
Photographers can send their entries to the organising board before June 8.
Participants are encouraged to submit photos under six specific topics including rural women and technology; rural women and sustainable agriculture; rural women and disaster/climate change; rural women in business and/or co-operatives; rural women in leadership and decision making; and gender equality between rural women and men.
Photography is detail-oriented and highlights specific individuals and scenes. It can be a powerful tool to raise awareness and to trigger positive development in society. This contest gives a platform to Vietnamese society to picture the positive changes they want to see regarding empowering rural women.
The winning images, in colour or black-and-white, will be selected based on the strength of their potential impact on society's perceptions of rural women and sustainable development.
The awarding ceremony and exhibition of excellent works will take place on October 20. — VNS