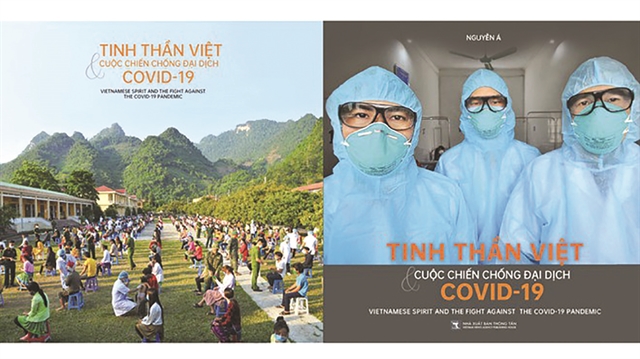 HCM CITY — A photo book on life in Việt Nam during the COVID-19 pandemic has been published by the Vietnam News Agency Publishing House. 
The work, Tinh Thần Việt Và Cuộc Chiến Chống Đại Dịch COVID-19 (Vietnamese Spirit and the Fight Against the COVID-19), by veteran photographer Nguyễn Á offers readers an overview of Vietnamese people during the pandemic. 
It includes nearly 100 photos featuring acts of kindness and sharing, as well as the challenges and difficulties that people, doctors and health workers have faced. 
Highlighted photos revolve around the work and sacrifices of doctors and their staff at hospitals in Hà Nội, HCM City and Quảng Nam Province, who worked and made sacrifices to save COVID-19 patients.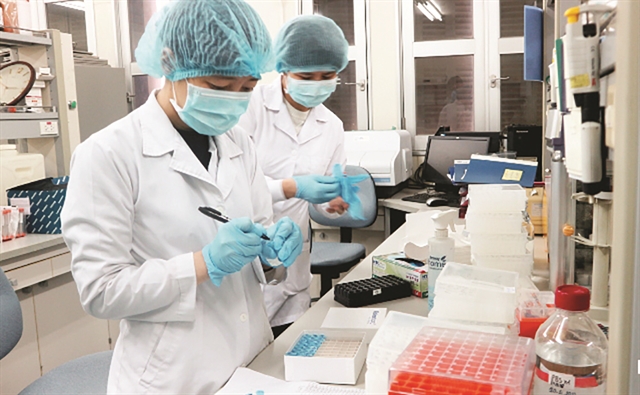 Photos related to the social distancing period are also included. 
Images of government leaders, such as Prime Minister Nguyễn Xuân Phúc and Deputy Prime Minister Vũ Đức Đam, who is also the head of National Steering Committee for COVID-19 Prevention and Control, are featured.  
Photographer Á said his photos reveal people' thoughts and experiences during the pandemic. 
"I have released 13 photo books, but this work, Tinh Thần Việt Và Cuộc Chiến Chống Đại Dịch COVID-19, left very strong emotions in my memory," said Á, adding that all of his photos capture what has happened during the pandemic. 
According to Lê Xuân Thăng, deputy chairman of the Việt Nam Photography Association, Á's book shows that in life, there are challenges and that the Vietnamese people "have to face and win over them. We have a chance to look back at ourselves, and understand more about life, people and the natural world".
"While we are still in the fight against COVID-19, Á's photos can send humanitarian messages and strong views to encourage the community to be in this together and be stronger to win the virus," he said. — VNS