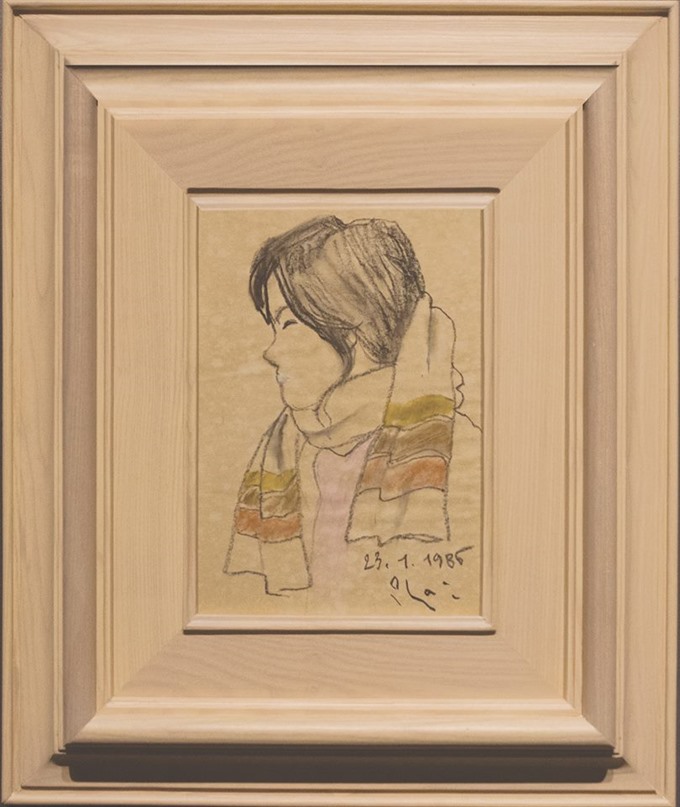 The estimated starting price of the sketch-on-paper portrait Cô Thành Cuối Năm Ất Sửu (Miss Thành in late 1985) by the late renowned artist Bùi Xuân Phái, sized 30x20cm is US$8,000. — Photo courtesy of Chọn Auction House
Viet Nam News
HÀ NỘI — Paintings of renowned Vietnamese artists are being displayed at Chọn Auction House and will be put up for auction this Sunday.
With the theme Thiên Nhiên-Người Thầy Vĩ Đại (Nature-The Great Mentor), Chọn's Auction No 8 will feature 25 artworks from renowned painters, including Nguyễn Tư Nghiêm, Bùi Xuân Phái and Nguyễn Văn Tỵ. A sculpture by French sculptor Emile Boudon will also be showcased.
Among the paintings featured is the sketch-on-paper portrait Cô Thành Cuối Năm Ất Sửu (Miss Thành in late 1985) by the late renowned artist Bùi Xuân Phái, sized 30x20cm. The estimated starting price of this artwork is US$8,000.
In late July, Phái's oil-on-canvas painting Phố Cũ (Old Street) was sold for $12,500.
Bùi Xuân Phái (1920-1988) is one of the leading Vietnamese painters of his time, along with Nguyễn Tư Nghiêm and Dương Bích Liên. He is famous for his paintings of the Hà Nội Old Quarter. The artist was awarded the Hồ Chí Minh Award for Literature and Art in 1996, the highest national award for arts. — VNS