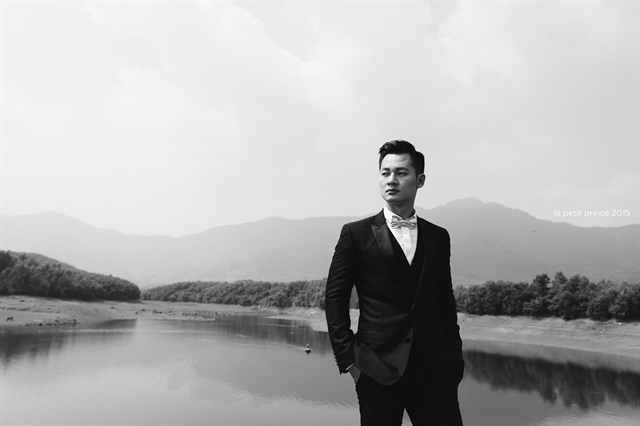 HCM CITY — Leading Vietnamese jazz saxophonist Trần Mạnh Tuấn and pop star Đức Tuấn performed in an online concert on Thursday night to commemorate late musician Trịnh Công Sơn.
The Những Câu Chuyện Kể (Tales of Love) show was part of the Phòng Trà Online (Online Music Lounge) online music programme which introduced the music and career of famous Vietnamese composers and musicians.
Saxophonist Tuấn played Sơn's songs Một Cõi Đi Về (A Place to Come To) and Hạ Trắng (White Summer).
Tuấn, 50, was the first Vietnamese musician to receive a scholarship from the Berklee College of Music in Boston. He has released several albums of Sơn's music, including Hạ Trắng in 2002 and Như Cánh Vạc Bay (Wings of the Flying Crane) in 2012.
The 40-year-old singer, who rose to fame after winning first prize at the HCM City Television song contest in 2000, has released dozens of albums featuring songs by famous composers Văn Cao, Phạm Duy and Trịnh Công Sơn.
Born in Huế in 1939, Sơn became popular in 1957 with his first song Ướt Mi (Misty Eyes).  
It is estimated that he wrote over 600 songs, of which more than 230 are widely popular among Vietnamese audiences and international fans.
Love songs like Diễm Xưa (Diễm, My Cherished Old Flame) and Ca Dao Mẹ (Mother's Lullabies) have been translated into Japanese, and have been performed by leading Japanese singers such as Yoshimi Tendo and Aya Shimazu. — VNS