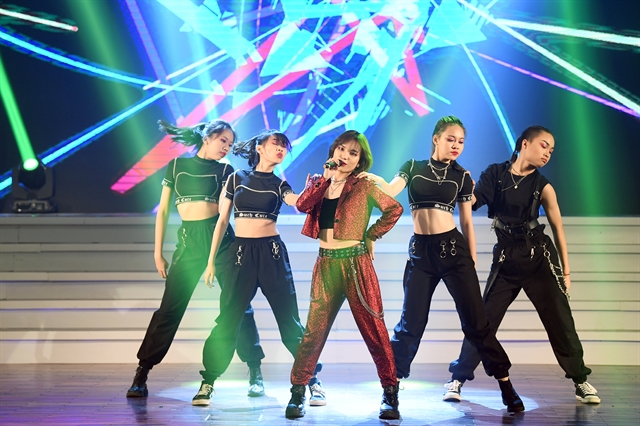 HÀ NỘI — Nguyễn Ngọc Anh, 17, from Hà Nội, received the top prize at the K-Pop Contest 2019 hosted by Radio Voice of Việt Nam (VOV) for the song Room Shaker, a hit by Korean idol Ailee.
"At first, I wasn't confident because other competitors are very good, but when standing on the stage, I just sang my best," Anh said.
The final round and awards ceremony took place on Sunday in Hà Nội. Anh received a cash prize of VNĐ50 million (US$2,500) and a chance to be trained and perform in the Republic of Korea (RoK), provided by co-organiser of the contest, Sublime Entertainment Concert Company.
The contest celebrates the 27th anniversary of the establishment of diplomatic ties between Việt Nam and RoK, as well as the first anniversary of the launch of VOV5, a Korean channel.
Addressing the awards ceremony, VOV General Director Nguyễn Thế Kỷ said the event is a bridge strengthening ties between Việt Nam and the RoK.
"The contest aims to discover and nurture new talents for the Vietnamese music industry, and as the entrants sing in Korean, they will help enhance mutual understanding and cultural exchange between the two countries," Kỷ said.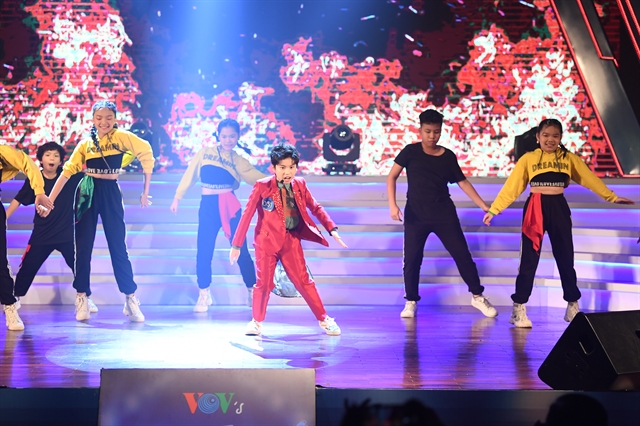 The contest received 400 entries, including from ethnic minority people and Vietnamese overseas.
The jury included musician Xuân Thủy, composer Lưu Thiên Hương, singer Đinh Mạnh Ninh, PhD of music Kim Yoon-ji, and singer Lee Jung-han.
The event's final night comprised nine performances by individuals and groups from across the country.
It opened with a joint performance by Nguyễn Công Hiếu and Dương Ngọc Chi. They enchanted audiences with two Korean hits Eyes Nose Lips and Now.
The competition's youngest contestant Nguyễn Hoàng Chí Bách performed the rap song Fire. The 10-year-old won the People's Choice award.
Famous boyband Alphabat performed three songs New World, Blocks and Baby. The performance marked the first time they have come to Việt Nam. They noted their positive experience and desire to return to the country. — VNS