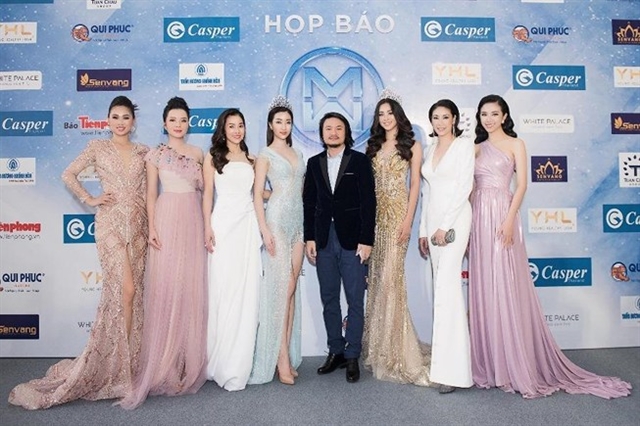 HÀ NỘI — The selection rounds for contestants for the final round of Miss World Việt Nam in Đà Nẵng at the end of July will be held throughout the country, according to organisers.
"Miss World is looking for modern women," said editor in chief of Tiền Phong newspaper and head of the jury board Lê Xuân Sơn at a press conference in Hà Nội on April 22. "It's another place for young women to compete in addition to Miss Universe Việt Nam and Miss Việt Nam."
Phạm Kim Dung, head of the organising board, said Sen Vàng Company is well equipped to help the newspaper organise the contest as it has participated in holding Miss Việt Nam for many years.
The jury will include Miss Việt Nam 1992 Hà Kiều Anh, while the general director for the contest will be Hoàng Nhật Nam, who has gained experience in similar contests over recent years.
The contest in Việt Nam will keep the original format of the international Miss World including rounds like Beauty with a Purpose, the Head to Head Challenge and Top Model.
"During the casting round, the organisers are planning to train contestants so that the finalists will be professional performers," said Nguyễn Thị Thúy Nga, who is responsible for training contestants.
The organisers will give out three main awards: the Miss World Việt Nam title with a crown and cash prize of VNĐ300 million (US$12,900), first runner-up with a prize of VNĐ200 million and second runner-up with a prize of VNĐ150 million.
There will also be other titles like Talented Beauty, Beauty of Communications, Beauty of Sea, Beauty of Sport and Beauty of Fashion, each with a prize of VNĐ50 million.  VNS