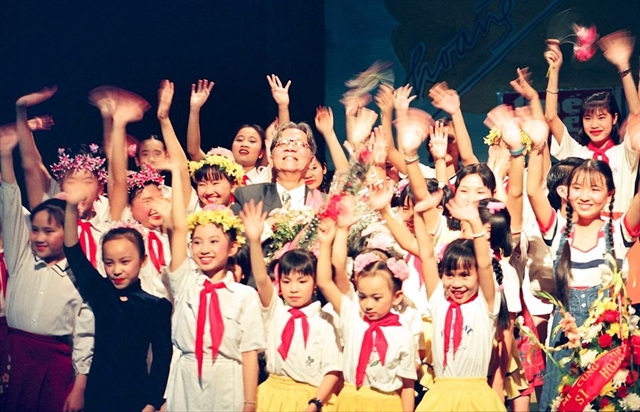 HCM CITY — Songs and music pieces by late musician Hoàng Vân, a leading composer of Việt Nam's revolutionary music in the 1950s and 60s, are featured on the website www.hoangvan.org.
The site includes more than 650 works by composer Vân. Only a half of them were recorded and released. Many documents and articles on the artist's life and career are also included. 
On the site, music lovers can search Vân's works arranged by topics by using key words. 
"Through the website, we hope fans, singers, composers, music producers and researchers can work together to learn about and introduce Vietnamese music and composer Vân in particular," said music conductor Lê Phi Phi, the site's administrator.
Phi, a son of composer Vân, and his staff uploaded Vân's works in video and mp3 on the website. 
Phi and his family are also running the "Hoàng Vân Music Fund" which encourages people to send information, materials and financial support to promote the late composer's music. 
Vân was born in 1930 into an intellectual family at Hàng Thùng Street in the Old Quarter of Hà Nội. His father and grandfather were Confucian scholars.
At 16, he took up the revolutionary task to serve as a courier for revolutionaries in Hà Nội.
He began his career in 1951 after releasing revolutionary songs about Vietnamese soldiers and people during the French war, including Chiến Thắng Tây Bắc (Victories in Northwest Việt Nam).  
In 1954, his song, Hò Kéo Pháo (Songs for Soldiers Moving Artillery into Battle), was a hit. After that, he composed songs, choral pieces and other music pieces. 
He also composed music for films, dramas, operas. He was sent to study music in China and Bulgaria.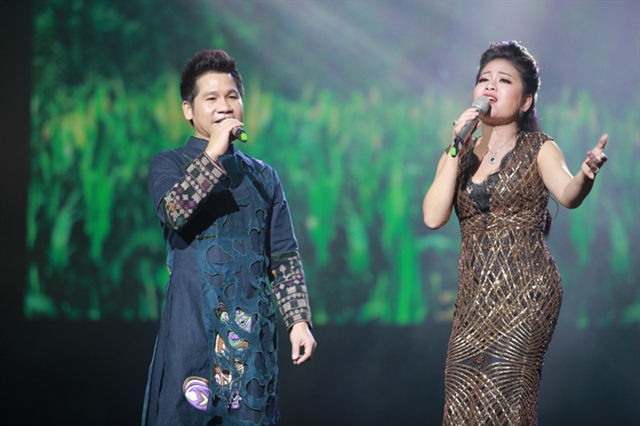 His famous songs, such as Tôi Là Người Thợ Lò (I'm a Miner), Quảng Bình Quê Ta Ơi (Quảng Bình Province-My Homeland) and Tình Ca Tây Nguyên (Song of Central Highlands), feature the country's soldiers, farmers and workers. 
Many of his romantic songs, released after 1975, have been performed by pop stars and are still fresh today. 
His music books have been released in Germany, Russia and Bulgaria.
He worked as a music lecturer for leading art schools, including the Hà Nội Conservatory of Music. His students included veteran musicians An Thuyên, Văn Thành Nho and Phú Quang who have played a role in the country's music industry.  
Vân died in 2018 in Hà Nội. 
For his contributions, he was awarded the Hồ Chí Minh Prize in Literature and Arts, the highest award in Việt Nam. — VNS