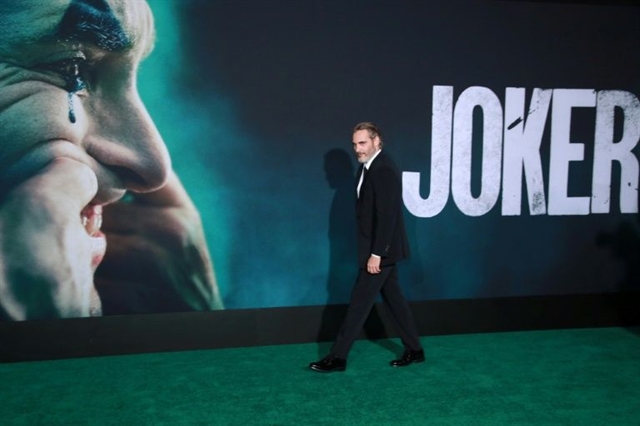 LOS ANGELES — Warner Bros.' Joker has survived the intense controversy over its violent themes to take in an estimated US$93.5 million in North American theatres, setting a record for an October release, industry watcher Exhibitor Relations has reported.
Starring Joaquin Phoenix, Joker provides the backstory for the rise of Batman's maniacal nemesis, painting a dark and disturbing portrayal of a would-be stand-up comedian's descent into madness.
Amid fears that it might inspire violence — a shooting at a 2012 screening of The Dark Knight Rises in Aurora, Colorado claimed 12 lives — some theaters provided extra security for the opening of Joker.
The film, directed by Todd Phillips (maker of The Hangover trilogy), has drawn tepid reviews; the Washington Post called it "grim, shallow (and) distractingly derivative." But Hollywood Reporter said the R-rated film got a B+ CinemaScore rating and earned 69 per cent on the Rotten Tomatoes website. — AFP