Traditional costumes have been the pride of the Nùng ethnic community in Yên Sơn District in the northern province of Tuyên Quang for generations.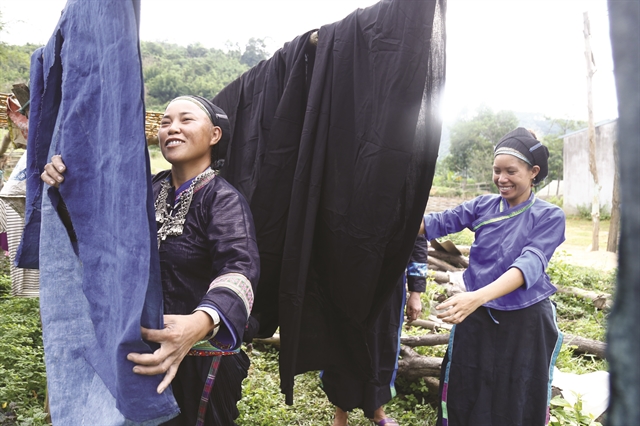 Compared with those of other ethnic groups, which are normally full of colours and patterns, the traditional costumes of Nùng people are simpler with little embroidery and made of indigo-dyed raw fabric.
Dì Thị Chích, from Yểng Village, said that most Nùng women know how to make their own costumes, which they have been taught by their mothers and grandmothers since a young age. After getting married, they also make clothes for their children and husbands.
The process of making a complete outfit involves many steps, from weaving, dyeing, sewing to embroidering, all of which are completely done by hand.
In the past, Nùng people used to grow cotton for weaving but now they buy ready-made white fabric at markets and dye it themselves.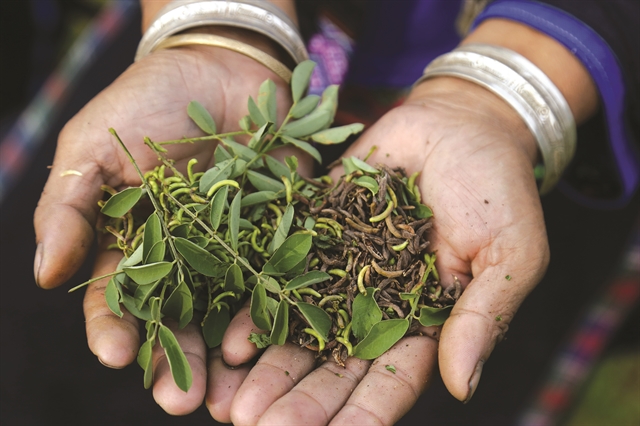 Indigo is a common plant in Việt Nam's northern provinces. The plants are soaked in water, ground up, and sifted to produce indigo powder.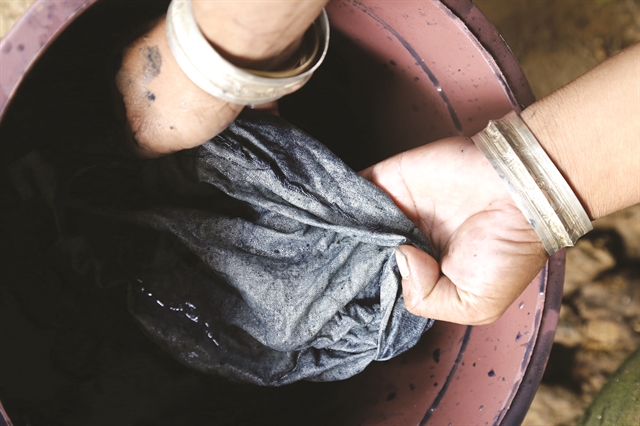 According to Nùng Thị Hường from Khăm Kheo Village, one of the most sophisticated steps is dyeing the cloth. Each dyer has her own formula for mixing the dye to create a distinctive deep blue colour. 
The cloth is taken out of the jar of indigo dyed water and dried, then soaked in the jar again until it obtains a satisfactory shiny colour, which could take up to a month. Meanwhile, the whole process of making a complete traditional costume might take around two months.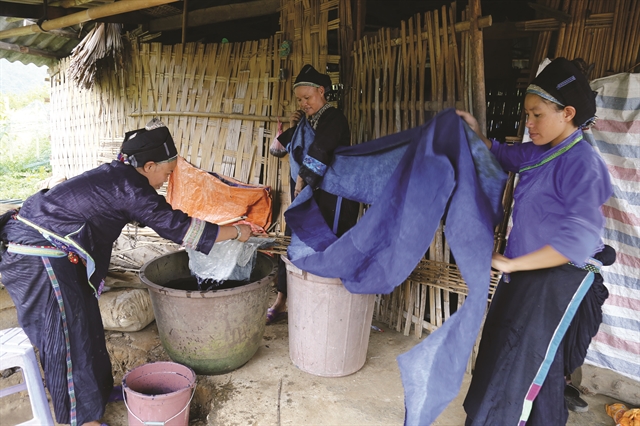 The Nùng people do not normally wear their traditional indigo costumes in daily activities like before due to the abundance of ready-made clothes nowadays, but they are indispensable in every festival or new year celebrations of the community.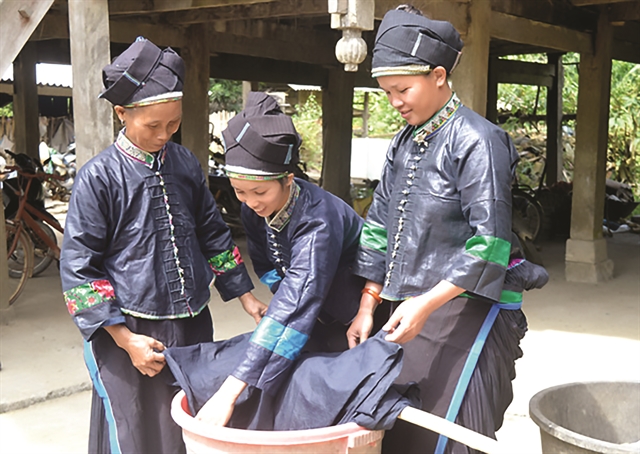 "The costume manifests the skillfulness of its makers and our culture. Therefore, wearing them is also our joy and pride," Hường said. — VNS