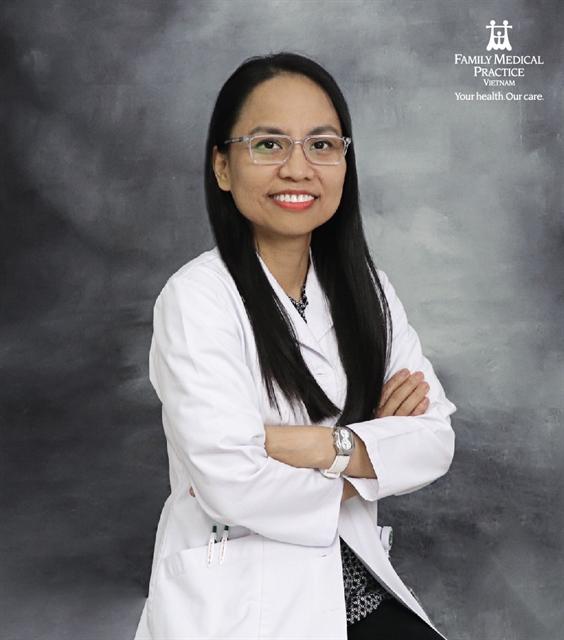 By Dr. Cynthia Dacanay*
It's the time to hit the beach and amusement parks once again. However, one should be mindful of the possible effects of staying too long under the heat of the sun. Prolonged exposure to excessive heat and humidity can cause heat-related illnesses which include:
Heat rash: cluster of itchy small red pimples or blister-like lesions on the skin, usually on the neck, chest, elbow creases and groin due to excessive sweating.
Sunburn: painful, red and warm skin that may later form into blisters.
Heat cramps: painful muscle spasm and cramps especially in the legs, arms or abdomen after an intense work-out in high heat.
Heat exhaustion: occurs after exposure to extreme heat and excessive sweating without fluid and electrolyte replacement. If untreated, this may lead to heat stroke. Symptoms include: heavy sweating, cold, pale and clammy skin, fast but weak pulse, nausea or vomiting, muscle cramps, weakness or tiredness, dizziness, headache, fainting.
Heat stroke: the most severe one, considered a medical emergency that requires urgent treatment. It occurs when the core body temperature increases above 40.5oC and the body's internal regulating system starts to fail. Different organ systems such as the brain, liver, kidney and the heart shut down. Symptoms include: high body temperature, hot red dry or damp skin, fast and strong pulse, headache, dizziness, nausea, fainting, convulsions, change in mental alertness.
How to manage them?
Provide comfort to the skin by applying unscented talcum powder in case of heat rash or a mosturising lotion and cool cloths in case of sunburn.
For cases of heat cramps, heat exhaustion or heat stroke: move the affected person to a cooler, less humid place, give drinks to replace fluid and electrolytes losses if fully conscious, remove outer clothing and cool the skin by wetting their skin with water and fanning continuously.
Call an ambulance for all patients with heat stroke and for patients with heat exhaustion if symptoms are getting worse or persist for more than an hour.
Just follow these tips to prevent them and make your summer more enjoyable:
– Stay hydrated by drinking plenty of water during hot weather, regardless of your level of activity. Don't wait until you're thirsty to drink. Avoid alcohol and sugar-loaded drinks.
– Stay out of the sun as much as possible. Schedule your activities during the cooler times of the day such as early morning and late afternoon. If you must go out, cover yourself up with lightweight, light-coloured, loose-fitting clothes, use a wide-brimmed hat and put on sunscreen.
– Never leave your children inside a parked car even if the windows are slightly open.
– Cool yourself by staying indoors in an air-conditioned room or taking a cool shower or bath.
– Eat smaller meals more often and preferably cold meals such salads. — Family Medical Practice
*Dr. Cynthia Dacanay, a member of the Philippine Medical Association since 2001, completed her training as a general pediatrician in 2005 and was inducted as a diplomat of the Philippine Pediatric Society in 2009. Prior to coming to Viet Nam in 2011, she was a pediatric consultant in several tertiary hospitals in the Philippines. She is a certified provider of Basic Life Support (BLS), Advanced Cardiac Life Support (ACLS) and Pediatric Advanced Life Support (PALS). She loves to travel and read books in her spare time.
Family Medical Practice was the first foreign-owned primary healthcare provider in Việt Nam, and has consistently remained at the forefront of international-standard medicine since 1995. It offers extensive healthcare and emergency medical services nationwide to Vietnamese, expatriate and corporate customers.
For more advice on any medical topics, visit Family Medical Practice Hanoi at: 298 I Kim Mã, Ba Đình. Tel: (024) 3843 0748.  E: hanoi@vietnammedicalpractice.com.
FMP's downtown Hồ Chí Minh location is: Diamond Plaza, 34 Lê Duẩn, District 1; 95 Thảo Điền, District 2. Tel: (028) 38227848. E: hcmc@vietnammedicalpractice.com
FMP Đà Nẵng is located at 96-98 Nguyễn Văn Linh, Hải Châu District, Đà Nẵng. Tel: (0236) 3582 699. E: danang@vietnammedicalpractice.com.