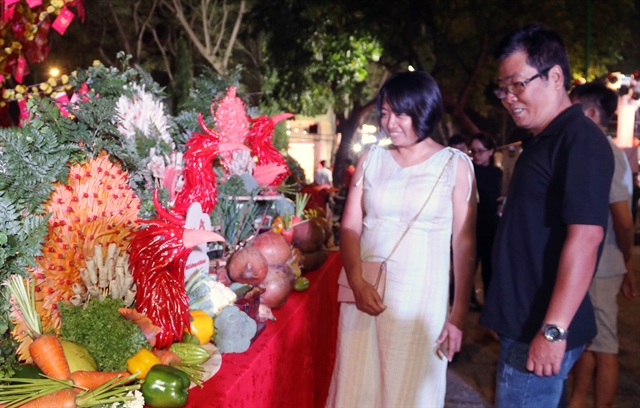 HCM CITY — The Tết (Lunar New Year) Festival will be organised from January 21-24 at Lê Văn Tám Park in HCM City's District 1.
The second edition of the Tết Festival will feature major activities that are celebrated during Tết, including traditional rituals, food, entertainment activities, and a Tết market.
Folk games and elaborate displays of food are an exciting part of the festival.
A total of 150 stalls showcasing specialties of different parts of the country and goods at stabilised prices will meet rising demand for food storage and preparation for holiday celebrations.
Ambassadors and consuls of diplomatic agencies will be invited to exchange new year celebrations.
The event aims to preserve Vietnamese cultural and cuisine traditions and introduce customs practised during Tết to young locals and foreigners.
Visitors will experience holiday celebration activities, taste local specialties and holiday food, and buy safe and reasonably priced foods commonly used during Tết, said Bùi Tá Hoàng Vũ, director of the city's Department of Industry and Trade, one of the organisers.
The event is expected to stimulate purchasing power for Tết goods and fulfil rising demand for foods and drinks to prepare for the country's largest holiday, Vũ said at a press meeting on Wednesday (Jan 13).
The festival is organised by the Việt Nam Cuisine Culture Association in coordination with the city departments of tourism and industry and trade.
It is expected to attract more than 70,000 visitors compared to 50,000 last year. —VNS