Hundreds of locals took part in a ceremony in downtown Hà Nội yesterday to replicate the atmosphere of October 10, 1965, when the Vietnamese People's Army marched into the capital that had regained power from the French.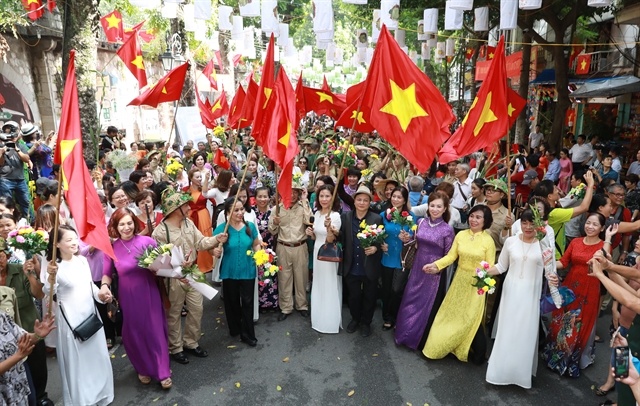 This year, the city celebrates the 65th anniversary of Liberation Day and the 20th anniversary as a City of Peace recognised by UNESCO.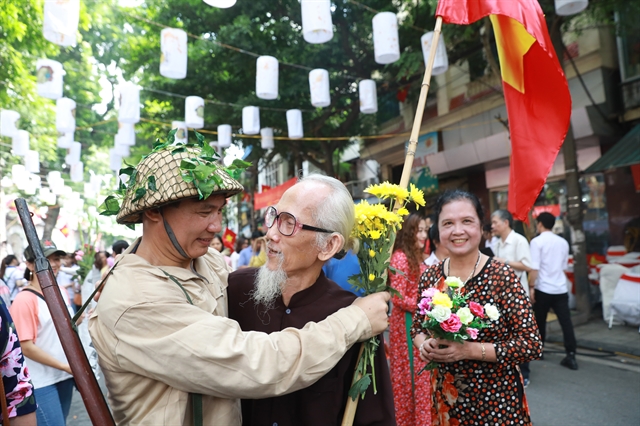 The ceremony was the highlight of the Hà Nội Memory – 65 Years programme hosted by the Hà Nội Old Quarter Management Board, Xưa và Nay (Now and Then) magazine, A Designer Hà Nội Fashion Institute and Arts and Culture Company.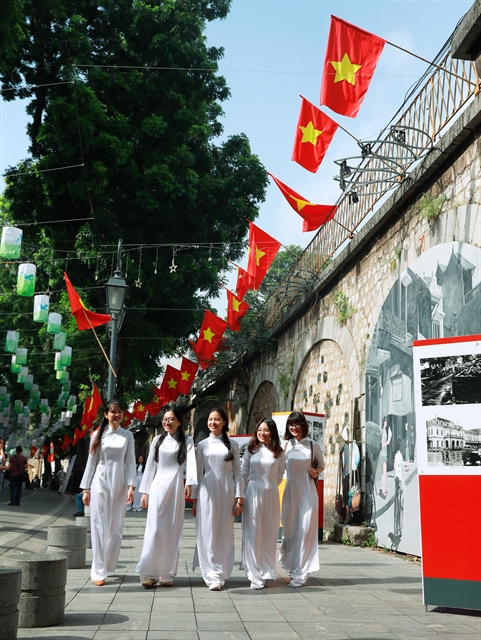 The programme included various performances, a painting exhibition and fashion show on Phùng Hưng Street, which was done up to look the same as it did 65 years ago.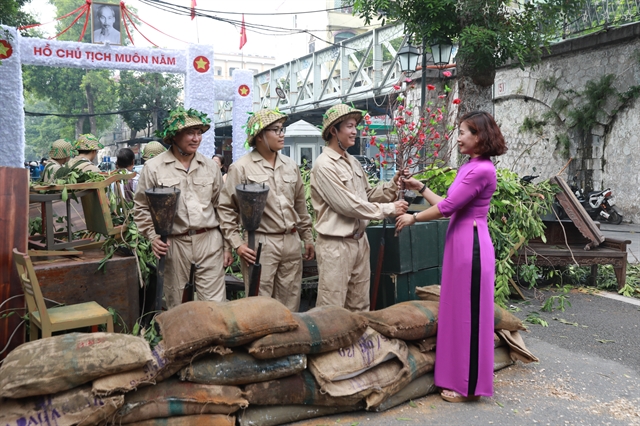 Nearby at the Old Quarter Culture Centre on Đào Duy Từ Street, a painting exhibition titled Autumn in Hà Nội featuring nearly 40 paintings by 14 painters from the Hà Nội Fine Arts Association has opened. The exhibition is also displaying old sketches drawn on the battlefields during the fight against the French to protect the capital.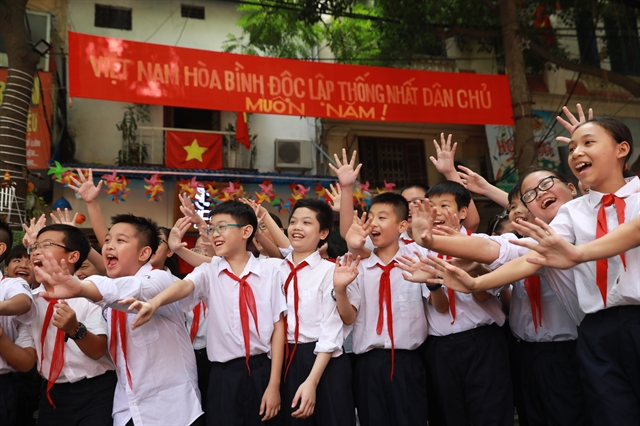 Photographer Lê Bích is showing a collection of 40 photos depicting Hà Nội's beauty at Kim Ngân Communal House on Hàng Bạc Street. The event will run till October 15. VNS